Archive for August, 2016
by Sue Miller on Aug.31, 2016, under Forecasts, Weather
Long Range Weather Forecast September
by Sue Miller
September 1, 2016 New Moon, Solar Eclipse Moon on Equator
Hurricane potential (Sun square Saturn, Mars conjunct Neptune
September 5, 2016 Crescent Moon Apogee
Clouds clear by 10:00 am
September 9, 2016 First Quarter Moon
Fine, vacation weather
September 13, 2016 Waxing Gibbous Moon
Fog in morning until just after lunch
September 16, 2016 Full Moon Eclipse, Moon Perigee and on Equator
Heat with a sudden temperature drop (Mars trine Mercury) (continue reading…)
Comments Off

on Tampa – St Pete's Hurricane Season Weather Forecast
:hurricane season, Long Range Weather Forecast, Sue Miller, Weather Forecast
more...
by Kathy Watts on Aug.08, 2016, under Forecasts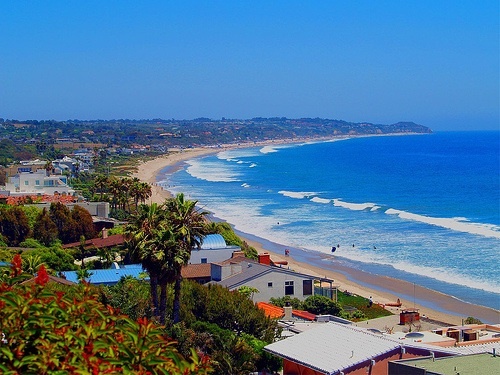 (all times are PDT)
August starts on a Monday with the Moon in Cancer until the evening. Feelings are high but they may also be tender. It's also the day before the New Moon in Leo. Heads Up!
Tue Aug 02 the Moon is very dark in Leo when Mars changes signs, leaves Scorpio and enters Sagittarius. About two hours later is the New Moon at 10 Leo. Things should really brighten up now. Don't let anything get you down.
Wed Aug 03 the Moon is in Leo all day. Write like the champion you are. In the evening the Moon conjoins Venus in Leo and then goes void of course. Don't worry about making anything look or sound better. Do that later.
Thu Aug 04 the Moon conjoins Mercury in Virgo at 1:43 am. Want to take a closer look at what you did yesterday? Go ahead but don't be harsh. At night at 9:57 pm the Moon opposes Neptune. You can change your opinion about something but don't act on it until tomorrow.
Fri Aug 05 the Moon is in Virgo when Venus changes signs and enters Virgo. Aesthetics remain refined but details matter more. Think little pearl buttons, all buttoned down. About twelve hours later the Moon conjoins Jupiter in Virgo and goes void of course. You may not feel that you're doing enough, but that's just the big picture talking. Stay on track, do little things, but maybe more of them. (continue reading…)
Comments Off

on Heads Up! August Astrological Almanac
:August Forecast, Kathy Watts, Sun in Leo, Virgo Venus
more...