by Kathy Watts on Oct.01, 2013, under Forecasts, Traditional Astrology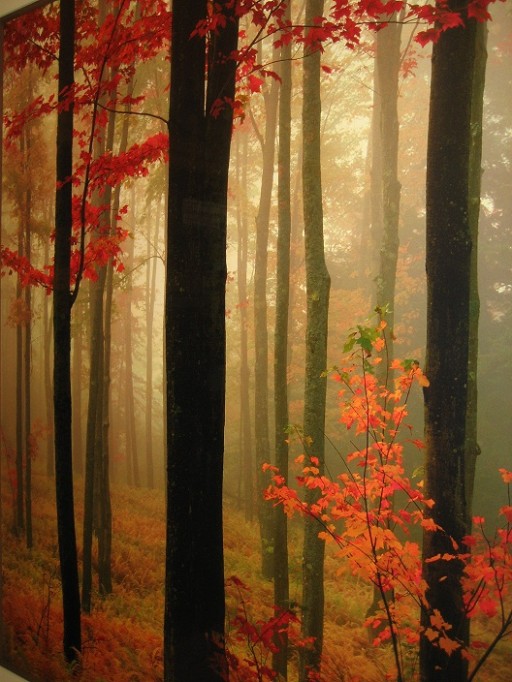 Welcome to October, to autumn and to the fourth quarter of the year. We begin on Tuesday, the day of the week ruled by Mars, with the Moon entering Virgo midday. Think energetic perfection in your work. It's an aspiration, anyway. Three hours later, Mercury makes a trine to Neptune. This adds a dash of magic and fancy to the month.
Wed Oct 02 the Moon is in Virgo all day. Work with precision and attention to detail. Make it good.
Thu Oct 03 the Moon is void of course in Virgo when the Sun opposes Uranus. Radical approaches will be scrutinized. Thirteen hours later, the Moon enters Libra, preparing us for tomorrow's new Moon. Be safe and maybe keep a low profile. Heads Up.
Fri Oct 04 the Moon is in Libra all day. In late afternoon, a very dark Moon opposes Uranus, and two and a half hours later is the New Moon at 11 Lib. This should inject some fresh air and space into what has gotten claustrophobic. Resolve to have a productive and agreeable month.
Sun Oct 06 the Moon conjuncts first Mercury in Scorpio, and three hours later conjuncts Saturn in Scorpio. You don't have to be grim and critical, but you can observe and listen with a sharper awareness.
Mon Oct 07 the Moon is in Scorpio when Venus changes signs and moves into Sagittarius. Get those party clothes ready.
Tue Oct 08 the Moon conjuncts Venus in the first degree of Sagittarius. It's a lovely world out there. Midday, we have the conjunction of Mercury and Saturn at 10 Sco. The Moon's north node is only three degrees away from this, so this could be viewed as a triple header. Keep that cheerful exterior but if you get more serious inside, it might not be bad. To add to the pressure, the Sun is entering the Via Combusta, the Fiery Road, when everything is slightly more dubious and treacherous than it appears. We have this condition until the Sun exits the Via Combusta at 16 Sco on Nov 08. It's a long lasting, low-grade but serious Heads Up.
Wed Oct 09 the Moon is in Sagittarius all day. Write big and long. We've had two Wednesdays with the Moon in a mutable sign, but it's not going to hold up for the whole month. Next week will be different.
Thu Oct 10 the Moon conjuncts Pluto in Capricorn shortly before the day ends, meaning that the aspect has been applying all day long. It doesn't have to be a severely intense or nervous day, though. Relax into your skin and be firm in your work.
Fri Oct 11 the Moon is in Capricorn when it makes a sextile to Saturn, and four hours later makes a sextile to Mercury. These are mildly agreeable but productive conditions. The real news, though, is that Venus has moved out of bounds, and doing so on Friday, the day of the week ruled by Venus. Be happy for the Capricorn calmness (if that's what it is) but look ahead to the random emotional rollercoaster rides from now till early December when Venus returns back into bounds.
Mon Oct 14 the Moon in Aquarius makes an opposition to Mars and then goes void of course, but only for half an hour before entering Pisces. People may be defensive around you and then turn around and get receptive. Have patience with this. Three hours later, the Moon conjuncts Neptune. Some sort of magic is reaching out for some sort of balance. Let's give this a Heads Up, just on general principles. Further, Mercury is slowing down, moving barely half a degree each day, in preparation for next week's retrograde period. Decision-making can be hard. Now this is a Heads Up that everyone can understand.
Tue the Moon is in Pisces all day. This won't help decisiveness, but it can be fun. Mars changes signs, leaving fiery Leo and entering cooler Virgo. You can pause from starting stuff and begin to add finishing touches and the words "The End" to things.
Wed Oct 16 the Moon is void of course in Pisces for most of the day. If your mind has to drift, let be creative and prolific. The last few hours of the day, the Moon will be in Aries. We're getting a mutable day but a cardinal evening. It may also be hard to sleep tonight. Keep notebook handy.
Thu Oct 17 the Moon conjuncts Uranus in Aries. These are always good brainstorming and outlining days. It's also the day before the Full Moon, that is also a lunar eclipse. A full moon in Aries is extra energetic. Consider what you want to do with it. Heads Up.
Fri Oct 18 is the Full Moon at 25 Aries. It's also a lunar eclipse. Ask the universe to smile on something important and pivotal for you. After this, the Moon goes void of course.
Sat Oct 19 the Moon is in Taurus when Mars opposes Neptune. Heads Up. Mars and Neptune can be troublemakers if not channeled into something constructive and of universal benefit.
Sun Oct 20 the Moon is in Taurus when the Moon opposes Mercury. More noteworthy, though, is that tomorrow starts the third and final Mercury retrograde period of the year. Mercury is almost stationary now, and extremely strong. Back up computers files, top off fluids in cars, etc, etc., and do you know where your smartphone is? Heads Up.
Mon Oct 21 the Moon is void of course in Taurus when in the morning Mercury goes stationary retrograde at 18 Sco. Heads Up. Think serious thoughts and speak and write with extra care and gravity. Late morning, the Moon enters Gemini, further emphasizing the power of Mercury and all things mercurial. From now till Wednesday evening, read, write, network, and express yourself, but with greater discretion. This, however, is not permission to let your inner critic run amok. One more red flag – today is the last day of the month when the Sun is in Libra. The Sun is in the very heart of the Via Combusta. Tomorrow the world will be even more intense, with less slack. Heads Up.
Tue Oct 22 the Moon opposes Venus and then goes void of course in Gemini. You can do beautiful and critically wonderful work. About an hour before the day ends, the Sun leaves Libra and enters the home of Mars (or Pluto, if you prefer, although IMHO, why?), the sign of Scorpio. Heads Up.
Wed Oct 23 the Moon is void of course in Gemini for most of the day. Refuse to be distracted. Lock your office door and unplug your phone. (Remember to plug it back in, though, Mercury retrograde and all that.) In late evening, the Moon finally enters Cancer. Good job, now go have a snack. This gives us a mutable, mercurial (albeit a retrograde one) day, capped at the end by some cardinal energy. Discuss something interesting (not necessarily work-related) with a relative or close friend.
Fri Oct 25 the Moon conjuncts Jupiter in Cancer and then goes void of course. It's lucky, anyway, and it's Friday. Smile a lot and cheer people up.
Tue Oct 29 the Moon is in Virgo all day. You can be productive with this. The Moon conjuncts Mars in the afternoon. Being in Virgo, this can be sweeter and softer than usual. Forty-three minutes later Mercury retrograde conjuncts (or, reconjuncts? reconjoins?) Saturn. Heads Up. You don't have to rethink all those decisions you made earlier, but it rarely hurts to look back and see how things are really turning out. And yes, this means we have a third Mercury-Saturn conjunction to look forward to in the near future. Don't waste it.
Wed Oct 30 the Moon is in Virgo all day, going void of course in the evening. Be grateful for the lack of astrological complications and get a lot done. Be happy about it later. Today is a day to buckle down.
How intense do you want a month to be? This period of the Sun in the Via Combusta always sets my teeth a little on edge, but it also makes me that much more careful and attentive. That means that more things go right and fewer things need to be repeated (Mercury retrograde contributions not included).
Being intense, intent, and serious can be good if you apply all that energy properly, into your pursuits of what you love and not into your potential ulcers. Work has long been a refuge from the mad demands of the world. I remind myself that the worse things got for Johannes Kepler, the more brilliant his work became. This is not to wish for difficulties, mind you, but to remind myself that nothing can tarnish the golden love we have for what (and who) matters most.
Have a powerful, productive, prolific month full of social decompressions and sweetness!  Heads Up!
:Astro-Forecast, Head's Up! Kathy Watts, October Head's Up!, Traditional Astrology
No comments for this entry yet...