by Kathy Watts on Apr.01, 2012, under Forecasts, Traditional Astrology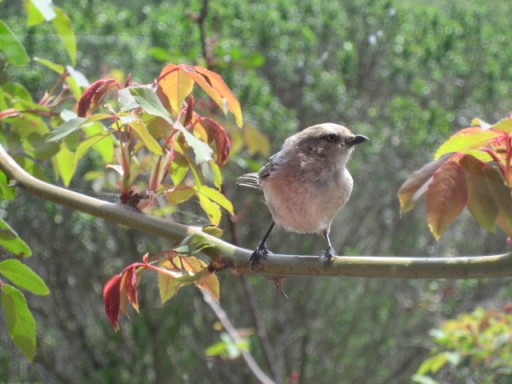 April 2012
Happy glorious April! April the First, All Fools' Day, starts off on Sunday, the Sun's day, with the Moon entering Leo. Let this be a month of bright golden moments, and I'm not fooling around. It's true, we still have a few more days of Mercury being retrograde, but that can add focus as well as slow down the fast pace. The Sun is in the heart of Aries. You can make this month work for you.
Tue Apr 03 the Moon is in Virgo when Venus changes signs and enters the sign of Gemini. For all the rest of this month, Venus is a guest in Mercury's house. May your writing (and all communications) be at their most beautiful and charming. The Moon also conjuncts Mars today. Take that as an extra dose of energy to pour into  your work. Perhaps it's a good day to do some hardcore editing.
Wed Apr 04 the Moon is in Virgo all day. Mercury goes stationary direct today. Heads Up in the best of ways. Mercury will still be profoundly slow-moving in the sky, so don't expect things to instantly spring into quickness. Make your work and your words precisely what you want them to be.
Fri Apr 06 we get the Full Moon at 17 Libra. Heads Up. Put some effort this month into what benefits friends, partners, and others in general. Then go out and have a genteel and social Friday night, when friends and partners can be there for you.
Sat Apr 07 the Moon conjuncts Saturn in Libra, then goes void of course for five hours before entering Scorpio. You can get some serious work done this weekend. You could also socialize constructively and gracefully without blowing a lot of time on petty concerns.
Tue Apr 10 the Moon is in Sagittarius all day. Pluto stations and turns retrograde. The Moon in Sagittarius is the important part so be happy, but remember to apply yourself to constructive ends.
Wed Apr 11 the Moon enters Capricorn in the first half of the day. For the rest of this month, we get Wednesdays with the Moon in Cardinal signs. Make an effort to be practical about starting projects.  For some of us, starting projects is the most fun part. (Finishing may be gratifying, but fun?  Well sometimes.)
Thu Apr 12 the Moon conjuncts Pluto in Capricorn. You can do serious work without getting grim about it. One day a month of this isn't too painful, especially when you look back on real results, however small.
Fri Apr 13 the Moon enters Aquarius in the afternoon. Six hours later, Mars stations and prepares to turn direct. Heads Up. You can think clearly about the most involved and huge issues, and not get swept away in some knee-jerk reaction. Keep a lid on any righteous indignation, though. Or, put it into that wild confrontational scene.  It is stuff that's too good to waste.
Sun Apr 15 the Moon is void of course in Aquarius when the Sun exactly opposes Saturn. Heads Up. You may not be able to make the world exactly as you would like, but you do have total control over your writing.
Mon Apr 16  the Moon conjuncts Neptune in Pisces. If you can't meditate, you can still dream and imagine. Twelve hours later, Mercury continues moving on, leaving Pisces and entering the sign of Aries. We will enjoy Mercury being a guest in the house of Mars for the rest of this month. Heads Up.  Look forward to a reenergized writing energy, to work on your own material.
Wed Apr 18 the Moon conjuncts Mercury in Aries, then eight hours later conjuncts Uranus in Aries. This is a lot of Aries energy. Be happy Mars is direct now. Wild and crazy ideas and actions, with wild and crazy rationalizations, may be the order of the day.  Heads Up. It's a good day to stay out of silly arguments. It's also the day when the Sun is in the last degree of the sign of Aries. Heads Up. Tomorrow the world will feel much slower and denser.
Thu Apr 19 the Moon is in Aries all day.  The Sun, however, moves into the first degree of Taurus. Pause and do something beautiful and comforting with it. You have all this next solar month to not be rushed through anything if you don't want.
Fri Apr 20 the Moon is void of course in Aries for most of the second half of the day. Evening, the Moon enters Taurus, priming us for the New Moon tomorrow.  Heads Up. Have a pleasant enough evening, but prepare yourself for a busy weekend.
Sat Apr 21 is the New Moon at 01 Taurus. You can make things around you the way you want them to be, and you can get a bit of work done. If you concentrate on having your routine and environment pleasant and organized, it can only make it easier to work. Start with that.
Sun Apr 22 the Moon conjuncts Jupiter in Taurus, then goes void of course for the rest of the day. A little extra luck, perhaps out in public, can give you a lift to take into the coming week. In the afternoon, Mercury conjuncts Uranus in Aries. Be willing to briefly surprise yourself.
Mon Apr 23 the Moon enters Gemini. You know what that means.  Write.  (For me, it also often means getting a few more boxes of teabags. Where there's tea, there's productivity.)
Tue Apr 24 the Moon is in Gemini all day, and conjuncts Venus in the evening. Luxuriate with all this niceness in the atmosphere, and write away!
Wed Apr 25 the Moon is void of course in Gemini when Mercury squares Pluto retrograde. Heads Up. Keep those jarring opinions and inflammatory thoughts in the mouths and minds of the appropriate characters and far from, oh, emails and the phone. Late that evening, the Moon enters Cancer. You can rein yourself in even tighter, and be the happier and more productive for it.
The rest of the month has no outstanding Moon or Mercury aspects going on, unless you like the Moon in Virgo opposing Neptune in Pisces on Mon Apr 30. Anything that works to dispel delusions and illusions, to make mental and psychic room for more clear thinking might possibly be a good thing.
As artists and writers, though, we need to take a little care with this, since illusion is a big part of what we do. In a lot of different ways, we manipulate reality. We all do, actually. Reality is ours to invent and reinvent with each and every thought. Take the high road and see what revelations and inspirations you can share and thus promote and manifest in some form or another in the world and reality of others. Have a brilliant and powerful month.  Heads Up!
:All Fools' Day, Astrological Predictions, Glorious April, Mercury conjuncts Uranus in Aries. Be willing to briefly surprise yourself. Mon Apr 23 the Moon enters Gemini. You know what that means. Write. (For me, Mercury Directs, Mercury retrograde, Sun's Day!, Traditional Astrology
1 comment for this entry: