by Kathy Watts on Jan.01, 2017, under Forecasts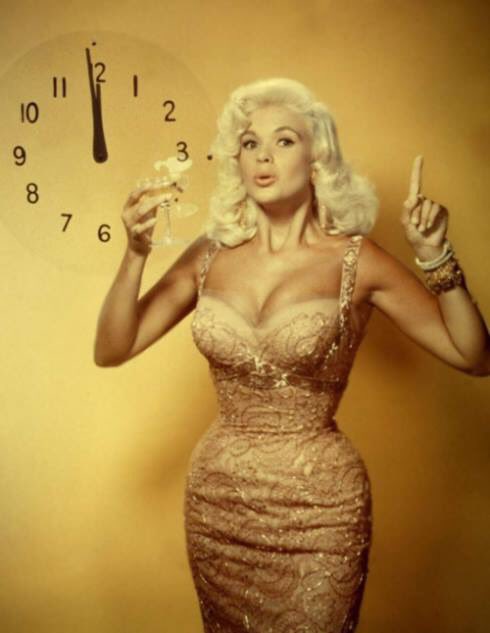 Heads Up!
The Writer's Astrological Almanac
By Kathy Watts
January 2017
(all times are PST)
Happy New Year! Another year bites the dust, We can make this new one as happy and productive a year as we want and need. The year starts on a Sunday, the Sun's day of the week. So long as we remember to shine, every day, we can reach out and touch gold. Be the best we can be. Write the best and truest that we can write. That's the Sun for you.
Sun Jan 01 the Moon is Aquarius all day. Think big, observe more of the big picture, and prepare for a bigger audience. The Moon makes a trine with Jupiter in the morning. Being lucky wants to be easy. Late that night, the Moon conjoins Venus. Prepare to be popular and in demand.
Mon Jan 02 the Moon conjoins Neptune in Pisces. Sweet dreams, sleeping or waking. Two and a half hours later the Moon conjoins Mars. Now here's motivation. Shortly before midnight, Venus changes signs, leaves Aquarius and enters Pisces. Feel better connected to your work.
Wed Jan 04 the Moon is in Pisces when Mercury retrograde changes signs, slipping out of Capricorn and back into Sagittarius. Keep working hard anyway. There's no rush.
Thu Jan 05 the Moon conjoins Uranus in Aries. Spot, or invent, a plot twist. Two hours later the Moon makes an opposition to Jupiter. If it's not working out to your pleasure, pull back a little.
Fri Jan 06 the Moon is in Taurus when the Sun conjoins Pluto in Capricorn. Heads Up. Don't let anything sudden throw you off balance. Do solid work, and feel secure in your writers' circle or other literary support group.
Sun Jan 08 the Moon is in Taurus when Mercury goes stationary direct. Heads Up in the best of ways. That wasn't so bad, was it? And you got a lot of work done. Furthermore, at 2:06 pm the Moon departs from Taurus and enters Gemini. It's a great start to a Mercurial writing/reading/networking bash that lasts into Tuesday afternoon. It's another bright Heads Up!
Tue Jan 10 the Moon is still in Gemini when the Sun squares Uranus. Be flexible and don't expect a recent surprise fix to solve all your problems. At 1:38 pm the Moon opposes Mercury and then goes void of course until the Moon enters Cancer at 2:49 pm. I consider this an excuse for an early tea time.
Wed Jan 11 the Moon is in Cancer all day. Resist constant snacking, although the random work break is perfectly fine.
Thu Jan 12 we have the Full Moon at 22Can. Heads Up. You know what you love to do, and where to do it, and for whom you do it. Hold those thoughts. Two and a half hours later Mercury changes signs and reenters Capricorn. If work ethic has been fading, this will revive it.
Wed Jan 18 the Moon is in Libra all day and conjoins Jupiter near the end, at 11:27 pm. Work with authority and feel lucky all day. Today is also the last day that the Sun spends in the sign of Capricorn. Tomorrow the world may not seem much warmer, but it may seem bigger and brighter.
Thu Jan 19 the Moon is in Libra when the Sun moves out of Capricorn and enters Aquarius. Heads Up. Your audience is bigger than you realize. About a half hour later, the Moon enters Scorpio. Scorpio and Aquarius are two Fixed signs and this can add a lot of stubbornness and persistence to your day. Work through and with it. Heads Up.
Tue Jan 24 the Moon conjoins Saturn in Sagittarius. You can be serious in a sociable, fun way. It's a good mix of energies for constructive networking.
Wed Jan 25 the Moon is in Capricorn all day. At 3:58 pm the Moon conjoins Mercury. Write on!
Thu Jan 26 the Moon conjoins Pluto in Capricorn. Have you gotten serious yet? If not, consider doing so now. This is also the day before the New Moon. Heads Up for safety and being smart in general.
Fri Jan 27 is the New Moon at 08 Aqu. Heads Up. Start something new and big, and not aimed at yourself. At 9:39 pm, Mars changes signs, leaving Pisces and entering its home sign Aries. Heads Up! Jump out of the frying pan of planning and into the flames of creation.
Mon Jan 30 the Moon conjoins Neptune in Pisces. Dreams are powerful. Don't toss them aside.
Tue Jan 31 the Moon conjoins Venus in Pisces at 9:36 am and goes void of course. Stay emotionally committed to your work, in the biggest way possible.
The Moon enters Aries at 1:46 pm and conjoins Mars in Aries at 6:52 pm. Heads Up for an emotional and active day.
Shortly before the last year ended, there was the most magical conjunction of Mars and Neptune. Neptune is the master dream maker. Mars is the master motivator and is the master of manifesting in the real world. Dream with extreme prejudice what you want for the coming year, and make it happen.
2017 is a brand new year, and it's ours. No matter what the outside world sends our way, we have control of our inner world. That's where our best work comes from. Without that, what chance do we have of seeing ourselves for what we are? We control the horizontal. We control the vertical. We do. It's ours. Every single day. One day at a time. Ours. Make this the best, strongest, brightest year yet. Heads Up!
**********
:2017 Forecast, Astrological Amanac, Astrology Forecast, Heads Up!, Kathy Watts
No comments for this entry yet...