by Kathy Watts on May.01, 2010, under Forecasts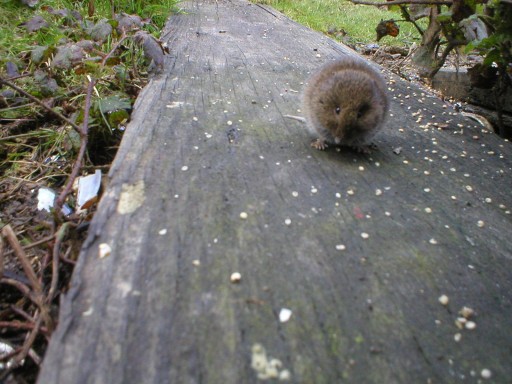 Ah, the flowers of the May, tra la!  Saturday May 1 sees the Moon in party-happy, celebratory Sagittarius.  Remember, though, that Mercury is retrograde and that minor confusions and accidents are happening everywhere to everyone. Wear red, be compassionate, and smile all day.  You might make some favorable contacts.
Sun May 2 the Moon moves into Capricorn and conjuncts Pluto.  See this as nature's way of settling us down for the work week to come.
Wed May 5 the Moon is in Aquarius.  It's a month of Wednesdays (Mercury's day of the week) with the Moon in the fixed signs.  This is good for buckling down and working with persistence.
Thu May 6 the Moon conjuncts Neptune in Aquarius.  Dream big, and write to scale.
Fri May 7 the Moon is in Pisces when Venus sextiles Mars.  It might be a good day to solve problems needing finesse.
Sun May 9 the Moon conjuncts Jupiter in Pisces.  The heart swells.  Then the Moon opposes Saturn in Virgo, casting dissatisfaction on every imperfect detail.  But then the Moon conjuncts Uranus in Pisces, and the youthful rebel spirit revives.  Heads Up, hopefully in a good way.  Happy Mother's Day.
Tue May 11 Mercury goes stationary direct, and not a moment too soon.  Things will remain slow-going for a while, but don't lose faith in the progress you're making.
Wed May 12 the Moon conjuncts Mercury in Taurus.  Some clever new idea may surface, but be careful.  It's also the day before the New Moon.  Heads Up.
Thu May 13 is the New Moon in Taurus.  Begin something beautiful with staying power.  At least try.  If we don't have that kind of vision, who does?
Fri May 14 the Moon enters Gemini, where it will be until Sunday morning.  Remember the inspiration of yesterday's New Moon, and go get some writing done.
Sun May 16 the Moon conjuncts Venus in Gemini.  These are the last few, and powerful, days of Venus in Gemini.  Heads Up.  Don't lose this.  Write with elegant abandon.  The Moon then moves on and spends the rest of the day in Cancer.  Personal concerns, or maybe writings of a more personal nature, take on extra importance.
Wed May 19 the Moon is in Leo when Venus leaves the sign of Gemini and enters Cancer.  This rates a Heads Up because Venus is walking through a square with both Jupiter and Uranus on one side of the sky and with Saturn on the other.  Sometimes charm will get you through big difficulties, sometimes not.  Be sharp, and be sincere.
Thu May 20 the Moon conjuncts Mars in Leo.  Expect an active dream life, and write it down, because later the Moon opposes Neptune and it may all be forgotten.  The Moon then enters Virgo (good for editing) and about three and a half hours later, the Sun itself changes signs and enters, yes, Gemini.  Heads Up in the best way.  It's a good time to be a writer.
Sat May 22 the Moon has a busy day.  The Moon opposes Jupiter (go ahead and question excesses), then five minutes later conjuncts Saturn (limitations can work to your benefit), then three hours later opposes Uranus (some new crazy ideas are just that, crazy).  The grand finale of all this is the exact opposition of Jupiter and Saturn at the close of day (10:38 pm PDT).  This is the original cosmic tug of war between expansion and contraction.  Not even the universe escapes this struggle.  Be practical but compassionate on all fronts.  Heads Up.
Sun May 23 the Moon is in Libra when Venus opposes Pluto.  Domestic beauty questions, maybe even falls afoul of, the harsh outside world.  How many stories have dealt with this one?
Wed May 26 the Moon is in Scorpio.  Write from the depths of your being; no shyness or modesty permitted.  We've now had a taste of all four fixed signs, saving the most fixed for last.
Thu May 27 is the Full Moon at 06Sag.  Big-hearted spirit is in the air.  Ask for, and offer, something fine and grand.  Later today, Uranus makes the big move and enters the sign of Aries.  This is self-motivation of perhaps the most reckless kind.  Heads Up.
Sat May 29 the Moon enters Capricorn and conjuncts Pluto.  We don't always get two of these in a month, but so it goes.  Stay calm and steady, for your own sake and for others.  Work diligently and resist any knee-jerk reactions or judgments.  Heads Up.
Sun May 30 the Moon is in Capricorn when Saturn goes stationary direct.  Heads Up.  The good news is, Saturn moves so slowly, it won't finish with Virgo until the middle of July.  Then we'll get a different kind of heads up.  Until then, writers and editors, enjoy the extra discipline and precision.
Mon May 31 the Moon is in Aquarius when Neptune goes stationary retrograde, not a bad configuration for dreams of and gratitude to the past, fitting for today, Memorial Day.  It doesn't even have to be sentimental.  You can write about profoundly moving subjects without becoming maudlin.
Well, that constitutes a wild and crazy month.  The universe has some heavy-duty work to do, and so do we.
Go for it!  Heads Up
:Forecasts, May Forecast, Traditional Astrology
No comments for this entry yet...