by Kathy Watts on Mar.03, 2011, under Forecasts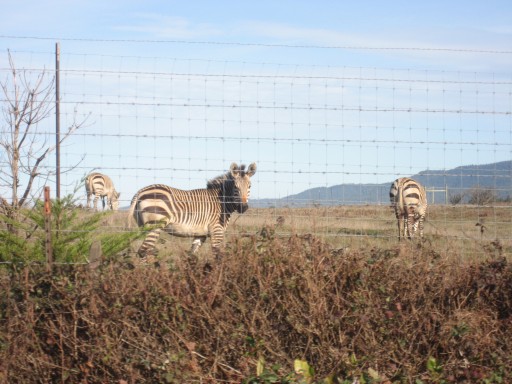 March 2011
Welcome to the Lucky Number Three month of the year! We begin on a Tuesday (the day of the week ruled by Mars) with the Moon in Aquarius. Saturn traditionally rules Aquarius, so expect a lot of Saturn energy this month. For starters, Venus enters Aquarius today. Make this a month to work energetically, with an eye to form and beauty, and to take your work seriously (if only in private) even if the outside world doesn't. Begin with this Heads Up: let the word 'discouragement' drop out of your dictionary this month.
Wed Mar 2 the Moon is in Aquarius all day. Good work habits can be made into a joy forever. Love your work, do it for yourself and others, and be diligent.
Thu Mar 3 the Moon conjuncts Neptune in the next to the last degree of Aquarius. Be open to big inspirations. It may not last, but what does? Two hours later the Moon moves on and enters Pisces and conjuncts Mars before the day ends. Now it's time to open your heart to the feelings of others (especially fictional characters). It's the day before the New Moon, so don't get too caught up in the emotional soup. With Mars in this mix, the soup could get hot. Heads Up.
Fri Mar 4 is the New Moon at 13Pisces. Indulge in beautiful music. Pick up that abandoned romantic screenplay. Better yet, begin one.
Sat Mar 5 the Moon conjuncts Mercury in Pisces. It's too easy to say the words that someone yearns to hear. (It's a great plot device, too.) That night the Moon conjuncts Uranus in the last degree of Pisces. Heads Up. Keep your words, thoughts, and actions gentle and kind. Don't let any errant comment turn into a cruel parting shot (unless that's your design, and hopefully it will happen only in some fictional dialog).
Sun Mar 6 the Moon conjuncts Jupiter in Aries. Treat yourself with some tiny bit of harmless selfishness and let the happiness perk through your whole workweek.
Tue Mar 8 the Moon enters Taurus. If nothing else, switch to a new clean coffee cup. Today is Mardi Gras. Let the good times (and the good works) roll.
Wed Mar 9 the Moon is in Taurus all day. Work as slowly as you please, but be steady. Mercury conjuncts Uranus in the morning. Your wildest ideas may come then. A bit less than two hours later, Mercury changes signs and starts the zodiac all over again as it enters the sign of Aries. You may want to shift to working on a project more to your personal liking.
Thu Mar 10 the Moon enters Gemini in the evening. Look forward to a more writerly frame of mind from now till early Sunday morning. You know by now, it's not always expressed in word count.
Fri Mar 11 the Moon is in Gemini when Uranus leaves Pisces and begins the zodiac again, entering the sign of Aries. It's a new day, all around the world. Take lots of notes.
Sun Mar 13 the Moon is in its home sign of Cancer when Mercury squares Pluto. It's easier to be reasonable and change your mind when the change is not imposed from the outside. Daylight Savings Time begins. (I may be the only person alive who cares about local apparent solar time.)
Tue Mar 15 the Moon is in Leo when Mercury conjuncts Jupiter. Have a big stack of post-it notes and index cards handy, because ideas may come fast and furious, and they will all look like winners when they first appear.
Wed Mar 16 the Moon is in Leo all day. Write rich drama. Be brave and gamble with your words. Write where your passion resides. The Moon trines Mercury in the morning. Though not a morning person, perhaps today I'll try it. May your work be golden.
Fri Mar 18 the Moon is in Virgo when Mercury opposes Saturn. Heads Up. Accept criticism but don't feel obliged to take it all to the bank. You have skills and are not shy about attending to details. Besides, most any sincere criticism (as opposed to personal attacks) can be turned around to be positive.
Sat Mar 19 is the Full Moon at 28Vir. Remember that, unattainable or not, perfection is a heck of a great aspiration. It's the Sun's last day in the sign of Pisces. Tomorrow everyone will feel radically different. Heads Up.
Sun Mar 20 the Moon is in Libra when the Sun begins a new cycle through the zodiac and enters the sign of Aries. It's the first day of spring, the vernal equinox. Do an ingress chart for a personal glimpse of your upcoming three months. It's also the day after the full moon. It's not often that the world is subjected to so much balance. Absorb some for future use, as in balancing work and play.
Mon Mar 21 the Moon is still in Libra when the Sun conjuncts Uranus in Aries. Innovation, invention, even revolution do indeed change the world, and rarely look as appealing as they do today. Act fast, but with tact.
Wed Mar 23 the Moon enters Sagittarius in the early afternoon. After three weeks of the Moon in a fixed sign on Wednesdays, we get Jupiter-ruled Sagittarius. Submit something. At least send out a query. The world is crying out for good content.
Sat Mar 26 the Moon conjuncts Pluto in Capricorn. Keep looking forward; you can't go back and work harder yesterday. Eight hours later Venus conjuncts Neptune. This can indicate a charming and inspiring social encounter. Just before the day ends, Venus changes signs and enters Pisces. People love what they love. Respect their taste.
Mon Mar 28 the Moon is in Aquarius when Jupiter opposes Saturn. Heads Up. The work of the world is truly overwhelming and far more than any one person can do. That means you. Keep your spirits up and work away at what matters to you, and don't feel discouraged about anything. In fact, aim higher.
Tue Mar 29 the Moon is in Aquarius all day. Mercury is grinding to a halt, preparing to turn retrograde tomorrow. This is a lot of airy, mental energy that may feel stagnant and frustrating. Ignore that part of it. Think clearly and intently on what you need to do to prepare for the Mercury retrograde. (Sometimes it's just making a list of things not to do until the retrograde ends.) Heads Up.
Wed Mar 30 the Moon is still in Aquarius when Mercury goes stationary retrograde. Heads Up. You don't have to change your whole life. Just take extra care about communications and all things mechanical and electronic. I think of it as the season to happily double- and triple-check messages and machine glitches. About an hour and a half later, the Moon conjuncts Neptune in the last degree of Aquarius. I say, meditate (and write) on what is good for the people of the world, including you. When Neptune leaves Aquarius and enters Pisces, the mood will be less altruistic if more tender.
Thu Mar 31 the Moon conjuncts Venus in Pisces. Express big, beautiful feelings on this Jupiter-ruled day with Venus in (traditionally) Jupiter-ruled Pisces. The month goes out on a softhearted, lovely note. Relish it. Sit at your desk, wearing your favorite clothes, feeling great.
As winter becomes spring, the power of Saturn slips slightly under the sway of softer influences. Venus rules Libra, where Saturn is camping out, and as the outer planets vacate Aquarius for Pisces and Aries, we get to feel more of Jupiter (ruling Pisces) and Mars (ruling Aries). There are still plenty of restraints and limitations in the world, and there always will be, but as the rain falls and seeds and plants sprout, we respond to the energy and expansion that is in all of nature, including us. Warm up to what truly touches your heart and bring it to life. Words let you do that. Art lets you do that. Work for vibrancy, authenticity, and truth. If those things are in your heart, then they are in your head and in your hands and mouth. Put it out there. The world is starving for what is genuine in the marginal madness that passes for daily life. Be intrepid and strong in your resolve. Heads Up!
:Almanac, Heads Up!, March Forecast, Wh
1 comment for this entry: