by Kathy Watts on Apr.05, 2017, under Forecasts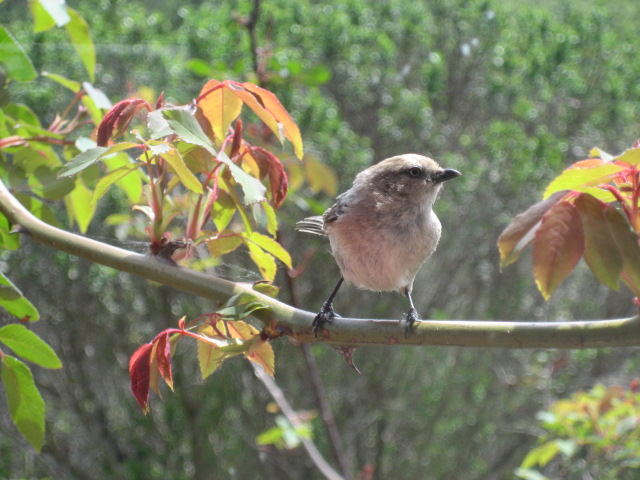 Heads Up!
The Writer's Astrological Almanac
by Kathy Watts
April 2017
All times are PDT.
It's April, and no fooling! The month starts on a Saturday, Saturn's day of the week, so skip the fooling around and get a jump on your work load and on whatever works for you.
Sat Apr 01 the Moon is in Gemini, and trine Jupiter retrograde. Write as much as you can. Or, get out and socialize as much as you can and gather material.
Sun Apr 02 the Moon in Gemini opposes Saturn at 7:43 am and goes void of course until 11:27 am when the Moon enters Cancer. Lunch time! Did you get a lot done? At 5:25 pm Venus retrograde changes signs and enters Pisces by the back door. Heads Up, especially for romance writers.
Wed Apr 5 the Moon is in Leo all day. Sit up straight and know that what you write really rocks. Saturn goes retrograde at 10:06 pm. Heads Up. It may be a bit harder to resist interruptions.
Fri Apr 7 the Moon is in Virgo when the Sun opposes Jupiter retrograde. Jupiter is at its brightest and will be high in the night sky around 1 am. Go out and look if you can. Heads Up. Take a good look at how lucky you really are, and appreciate it all. Submit work today, and keep in touch with agents, editors, and your writing critique buddies.
Sat Apr 8 the Moon is in Virgo all day. The big news is, tomorrow starts the second Mercury retrograde period of the year. Heads Up. Keep calm and get organized and systematic. Do you know where your phone is? Good.
Sun Apr 9 the Moon is in Libra when Mercury goes stationary retrograde at 4 Tau. Heads Up. Stay organized at work, keep your home finances organized, drive safely, and you're good. If this retrograde slows down your productivity, don't fret. The retrograde will end in Aries and you'll more than make up for it.
Mon Apr 10 the Moon conjoins Jupiter retrograde at 3:58 pm. You should have luck contacting people now. We have the Full Moon at 21 Lib later at 11:08 pm. It's a month to love and be loved. Love what you're working on, too. Passover begins.
Wed Apr 12 the Moon is in Scorpio all day. Nothing can discourage you from your work, except perhaps yourself. Just do it and don't look back.
Thu Apr 13 the Moon is in Scorpio when the Sun conjoins Uranus in in Aries at 10:30 pm. Heads Up. Write surprising events that have serious consequences.
Sat Apr 15 the Moon is in Sagittarius all day. The big news is that Venus goes stationary direct at 26 Pis at 3:18 am. Heads Up. Write something secret and show it to no one. From April 15 through April 19 we have "only" three planets retrograde. Can you tell the difference?
Sun Apr 16 the Moon conjoins Saturn retrograde in Sagittarius at 11:26 am, and then goes void of course. The Moon enters Capricorn at 4:05 pm. Heads up for a day of strong traditional values. Honor your writing schedule. It's Easter as well as Orthodox Easter. Eggy Easter!
Tue Apr 18 the Moon conjoins Pluto in Capricorn. Heads Up. You can be intense without getting anxious. Passover ends. It's also the last day that the Sun spends in the happy if hyper sign of Aries. Tomorrow the world may be less inflammatory and insistent, and be a bit slower paced and practical. Heads Up.
Wed Apr 19 The Moon is in Aquarius when the Sun moves out of Aries and enters Taurus. Heads Up. You may not get as much writing done, but it will be done with a more practical bent. At 10:54 pm the Sun conjoins Mercury retrograde. Heads Up. Turn your attention more to editing than writing and see how you do tomorrow.
Thu Apr 20 the Moon is in Aquarius when Mercury retrograde changes signs, leaving Taurus and entering the end of Aries. Heads Up. If you've got a to-do list, you can plough through it now. Pluto goes retrograde today, too. Four planets are retrograde now. At least we have Venus direct again.
Fri Apr 21 the Moon is still in Aquarius when Mars changes signs, leaves Taurus and enters Gemini. Heads Up. Are you in the mood for a writing bash? Get ready.
Sat Apr 22 the Moon conjoins Neptune in Pisces. Write from the heart, more than ever. It's Earth Day. Who's your momma?
Sun Apr 23 the Moon conjoins Venus in Pisces and goes void of course for three hours. Even characters want to enjoy the company they keep. The Moon enters Aries at 5:32 pm. It's an evening to do your own stuff.
Tue Apr 25 the Moon conjoins Uranus in Aries at 11:04 am. Heads Up and be ready for anything. Is there someone you've wanted to surprise? Just asking. At 1:29 pm the Moon next conjoins Mercury retrograde in Aries. Heads Up. If your earlier prank was inadequate, here come more ideas. With Mercury retrograde, they may not work much better. At 6:56 pm the Moon enters Taurus. My goodness, go and have a cup of tea. This is also the day before the New Moon. Heads Up for basic safety.
Wed Apr 26 is the New Moon at 6 Tau at 5:16 am. Heads Up. You can make this a lunar month of solid, practical writing efforts. There could even be more money in it. Don't stress over deadlines. Aim higher than that.
Thu Apr 27 the Moon enters Gemini at 6:39 pm. Heads Up and full steam ahead for all mercurial and communicative pursuits.
Fri Apr 28 the Moon conjoins Mars at 2:16 am. Keep your dream journal handy. Venus changes signs, leaving Pisces to reenter Aries at 6:13 am. Heads Up. At 7:49 am Venus conjoins Uranus. Beauty does not need to be elaborate to be surprisingly right. It can be simple.
Sat Apr 29 the Moon opposes Saturn at 2:28 am and goes void of course until the Moon enters Cancer at 6:48 pm. Good job, and now it's supper time. Do you remember this from April 2? Well, the Sun is in Taurus now and it's a whole different ball game. What was okay then may not be okay now. Heads Up.
Retrogrades seem to rule April, but there is nothing slow or backwards about the work you do now. You know how you want your words to sound, to go together, and to convey what you mean to say. That may have little to do with what your reader gets from it all, though. And that is how it is supposed to be. Respect your audience and make life as beautiful as you can for all of you. Heads Up!
*********
:April Forecast, Heads Up!, Kathy Watts, Libra Jupiter, Mercury retrograde
No comments for this entry yet...