by Kathy Watts on Jul.02, 2013, under Forecasts, Traditional Astrology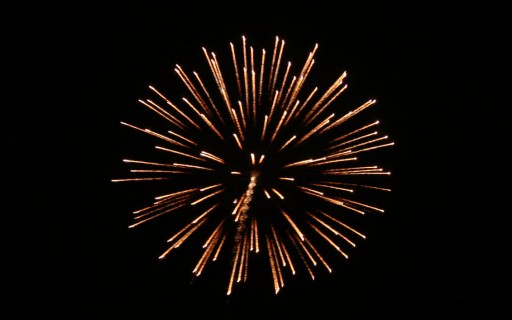 Heads Up!
The Writer's Astrological Almanac 
 July 2013 
Welcome to July, the heart of summer (or winter, depending on where you live).
Mon July 01 the Moon enters Taurus in the afternoon. This can create a strong anchor for the whole month. This is also the day of the year when the Sun exactly opposes Pluto. Heads Up. Focus on some big inevitable change that this month could bring into being for you. Think good thoughts. In case you've (possibly mercifully) forgotten, Mercury is retrograde in the sign of Cancer. This can also be a good thing, helping you to be basically more careful about things at home (where a lot of us work, after all). Use to the good. These are all great qualities to get us through the blazing month of July
Wed July 03 the Moon is still in Taurus, and will be all day long. It's a mixed bag month of Wednesdays, the first three being in fixed signs, so buckle down and write your heart and soul out. (The last two Wednesdays the Moon is in mutable signs.) Today, the Moon sextiles Mercury in the morning. It's a sweet start for a writing day.
Thu July 04 the Moon enters Gemini before sunrise. We have from now till Saturday afternoon to do all those Gemini things, though in a slightly more subdued and controlled way, as only a Mercury retrograde would permit. It's Independence Day in the US. (It's also the anniversary of the deaths of both John Adams and Thomas Jefferson). What more needs be said? Let freedom ring.
Fri July 05 the Moon is in Gemini all day (just a reminder). With Mercury being retrograde, some high quality editing or outlining could be done.
Sat July 06 the Moon goes void of course in Gemini in the early morning after conjuncting the planet Mars. Let Mercury retrograde be your friend here and resist letting the weekend social vibes slip into high gear. Stay as low-key and focused as you can (never easy for Gemini). The Moon enters Cancer in the late afternoon, and conjuncts Jupiter in Cancer during the evening. Think big thoughts and plans, but don't spring into action on any of them. Be deliberate. This is the last day of Saturn being retrograde. The normally strong and slow-moving planet is grinding to a halt, can't be much stronger or slower, and is in the early degrees of Scorpio (04Sco, to be precise). Be deliberate, cautious, and respectful (this includes yourself and your own work). Heads Up.
Sun July 07 the Moon is in Cancer all day. Enjoy some peaceful domestic time, if you can. If will only fuel your writing later. Late in the evening (or, perhaps after your midnight), Saturn goes stationary direct. Heads Up. Saturn will only move three degrees between now and the end of the month. However, I ask you, when is Saturn ever not strong? (It does happen sometimes, I suppose, though it may not much feel like it.) One more Heads Up – It's the day before the New Moon. This has been one wired weekend, but we're just about through it.
Mon July 08 is the New Moon at 16Can. With the new moon in the heart of a cardinal sign (and on a Monday, the Moon's day of the week), consider starting something shamelessly emotionally satisfying, for yourself and others. Four and a half hours later the Moon conjuncts Mercury retrograde and then goes void of course in Cancer for the rest of the day. If the world leaves you alone (and it might, for a while), you can get a lot done. Write, edit, read, drink tea (iced or otherwise).
Tue July 09 the Moon enters Leo in the early morning. Eight hours later the Sun conjuncts Mercury retrograde. This can add a dash of flash to a Sun-Mercury conjunction. See what ideas strike you.
Wed July 10 the Moon is in Leo all day. Write bright and big. In the early afternoon, the Moon conjuncts  Venus. Write bright, big, and beautiful. Go for the gold (and the literary bling).
Sat July 13 the Moon is in Virgo when Mars changes signs, leaves hyperactive Gemini and dives into the deep waters of Cancer. I personally consider Mars entering Cancer as an automatic Heads Up. For one thing ( a big thing, too), Mars is out of bounds now. Mars in bounds can be crazy enough. With Mars out of bounds, I always expect nastier headlines in the evening news, more manic drivers on the road, and more people scrapping for an argument about something that they think they care deeply about. Just my hit on it. It's all good material for story line, though, be it political intrigue or romance.
Tue July 16 the Moon conjuncts Saturn in Scorpio in the late afternoon. Be serious but not grim. Avoid confrontation but be firm and pleasant. Then maybe have a cup of tea and read some Dickens. Being a writer is not all pastries and espressos.
Wed July 17 the Moon is in Scorpio all day. This makes it one serious work day. In the late morning, Uranus goes stationary retrograde. (How much do you care? You decide.) Four minutes later, though, Jupiter exactly trines Saturn. Now this is worth caring about. Do something big and good, if only for yourself (though better if for others, too). Later in the early evening, Jupiter trines Neptune. Whatever you haven't finished today is just not going to get done. Heads Up in a non-threatening way.
Sat July 20 the Moon is in its last few minutes of being void of course in Sagittarius when, lo and behold, Mercury goes stationary direct. The last minutes (and degrees of arc) can be extra powerful. You may not suffer any great mental breakthroughs, but there may be a massive intellectual sigh of relief. Seventeen whole minutes later, the Moon enters Capricorn. If you've been waiting to get into something with substance, you can begin now. Some of it may involve being sociable or spending time with family. These can be substantial, too. And it is the weekend. Do you have your sun block?
Sun July 21 the Moon conjuncts Pluto in Capricorn. Everybody has worries about money and material things. Don't let anything grind you to a halt. Also, this is the last day of the month for the Sun to spend in Cancer. Tomorrow the world may be less emotionally mushy and fanatically traditional. Tomorrow, the Sun leaves the domain of the Moon and goes home, to its own home sign. Get those sunglasses ready. You (and the world) are going to shine.
Mon July 22 the Moon is void of course in Capricorn when Mars exactly conjuncts Jupiter. You should be able to do something constructive, generous, and/or big with this. You may also be attacked by hyperactivity, so let's give this powerful force for the good a strong Heads Up. Five hours later Venus changes signs, leaves Leo behind and slips quietly into Virgo. More quiet energy may be welcomed. Don't disparage it. All this happens with the Sun in the utter dregs of Cancer. Three hours later, the Sun itself changes sign, bids farewell to Cancer and goes home to Leo the Lion. Things don't get brighter or more golden than this. Be prepared to be inspired and inspiring for all the next month. Love and be loved, Work hard at your passions and have fun. In another three hours, the Moon enters Aquarius and after only eight minutes we have the Full Moon at 00Aqu. Be thankful for everything, and I mean everything, and feel yourself part of the great outer whole that is the Universe at large. Leo can do this. Now go write.
Wed July 24 the Moon enters Pisces in the early afternoon. Even if you sit all day staring into space, your mind and heart may be hard at work. Try to get a few words down, though. When at a total loss, have a cup of tea. The Moon conjuncts Venus in the evening. No matter how the day went, you can smile and be charming now.
Sat July 27 the Moon conjuncts Uranus in Aries. The Sun is in Leo now, encouraging Uranus, so Heads Up and be on the lookout for wild craziness. Of course this can lead to a lot of fun, if things don't get out of hand. (Keep the out-of-hand part in your fiction.  Maybe it's a good day to write social satire, Heavens knows there's plenty that needs satirizing.) Almost a couple of hours later, Mars exactly opposes Pluto. Heads Up, just for the principle of the thing. I'd also say, be careful around fast cars and fire, like bbq grills, etc. (I should keep an eye out that my computer doesn't overheat.)
Wed July 31 the Moon enters Gemini in the morning.  What a writerly way to end the month! Are we on fire, or what? No matter what else is going on, what's going right or going wrong, we can resolve to have fun. If we're not having fun, then heck, we may as well all go get jobs digging ditches or worse.  Write on!
It's a flaming, blazing month full of inspiration, opportunity, and the energy to chase down most of it. If it weren't for the Mercury retrograde, who knows what our blood pressure would be or how exhausted we'd greet the upcoming month?
It's not exactly a month to pace ourselves, though. Work needs to be done, things need to be said, issues need to be faced, people need to be cherished, loved, and hugged. Why am I still blathering here?  Let's go jump into the deep end of the pool and get started!  Heads Up!
:4th of July, astrology, Independence Day, July 2013 Forecast, Kathy Watts
No comments for this entry yet...