by Kathy Watts on May.01, 2011, under Forecasts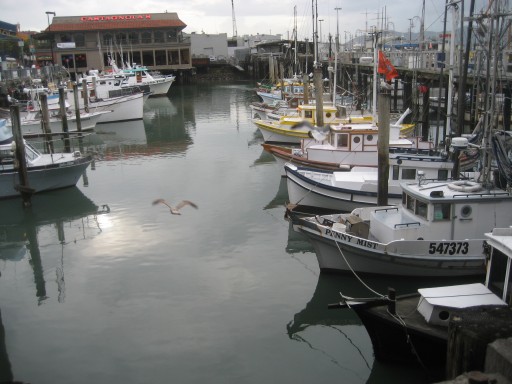 Heads Up!
The Writer's Astrological Almanac
by Kathy Watts
May 2011
The merry month of May begins on a Sunday (the Sun's day of the week). The Moon conjuncts Jupiter in the morning. Let's accept this as a sign of a month of good luck. Half an hour later, the Moon conjuncts Mars, then goes void of course in the end of Aries. Here's the energy to take advantage of all that good luck. Careful, though. It's the day before the New Moon, an automatic Heads Up. Be alert and think before speaking, acting, and traveling.
Mon May 02 is the New Moon at 12 Taurus. This month you can start something beautiful with lasting power. Be willing to be persistent and patient.
Wed May 04 the Moon enters Gemini in the midmorning. Look forward to a productive day, if you ignore the ringing telephone and outpouring of texts and emails. We have from now till Friday evening to bask in this Moon-in Gemini-writing energy. It's going to be a month of Wednesdays with the Moon in the mutable signs. Work on character development.
Thu May 05 the Moon is firmly in the sign of Gemini. Write away.
Mon May 09 the Moon is in Leo when Mercury conjuncts Venus. Express yourself with beauty, and even a touch of glamour. This conjunction continues in a loose way until May 16 when it repeats exactly. The Moon may move on, but the charm of beautiful expression can linger. Enjoy it.
Wed May 11 the Moon is void of course in Leo when Mars changes signs and enters Taurus. The pulse of the world should slow down a bit, letting us do our work less hysterically. The Moon enters Virgo in the early morning. This further slows the pace, so we can catch more of those silly little errors committed in haste. Less than an hour later Venus conjuncts Jupiter in Aries. Luck is a beautiful thing, especially when it's ours but even when it's not. Five hours later Mercury conjuncts Jupiter in Aries. This can mean many thoughts, and a big word count for the day.
Sat May 14 the Moon conjuncts Saturn in Libra. You can say 'no thank you' and leave people feeling like you said 'maybe next time.' This might be useful in some social or networking context. You never know.
Sun May 15 the Moon is in Scorpio when Venus enters Taurus. Venus rules Taurus. Smile all day, take your time about everything, relax and prepare for a productive tomorrow. An hour later Mercury enters Taurus. Maybe make a list, to aid with the mental preparation.
Mon May 16 the Moon is still in Scorpio when Mercury conjuncts Venus in Taurus. (It feels so good to not say 'in Aries,' just for a change.) You can be profound and elegant at the same time. Mercury and Venus are separating now, but will be within orb until almost the end of the month. See how long you can tap into the charm.
Tue May 17 is the Full Moon at 26Sco. This is a vibrant, powerful Full Moon, with enough energy to loft us through the rest of the year. Let your spirit be most alive, and nurture the feeling. Apply it to your true work.
Wed May 18 the Moon is in Sagittarius all day. Think publications, submissions, communicating with distant colleagues, and maybe telecommuting.
Fri May 20 the Moon conjuncts Pluto in Capricorn. Work seriously, but there's no need to get grim. In the evening, Mercury conjuncts Mars in Taurus. Impatience can sometimes slow things down. This is also the last day of the month for the Sun to be in Taurus. Heads Up. Stand still for a moment and smell the roses, as though it were for the last time. Tomorrow the world will be different.
Sat May 21 the Moon is void of course in Capricorn when the Sun moves out of Taurus and enters the sign of Gemini. This can be great for writers, but it brings with it a lot of heavy-duty socializing and people-person activities. If you're a hermit-style writer, Heads Up for the next four weeks.
Mon May 23 the Moon is in Aquarius when Venus conjuncts Mars in Taurus. Heads Up. This can be a little schizophrenic, with deep passions and no obvious outlet for them. Think about frustration as character motivation and plot complication. Be kind to your frail fellow humans today. People care for you, too, but they may be having trouble showing it today. Remember, Venus rules Taurus, so Mars is the guest of Venus here. May the guest be charming and behave well.
Tue May 24 the Moon conjuncts Neptune in Pisces. Put your emotions and misgivings into your work.
Wed May 25 the Moon is in Pisces all day. Writers and other artists can be so moody and emotional, sometimes. Put it all into your work.
Fri May 27 the Moon conjuncts Uranus in Aries. Heads Up in a gentle but ongoing way. This plus Neptune in Pisces can be the stuff of scams, rackets, and other self-serving dishonest schemes. Think about this in terms of character motivation and plot complications. Our real lives are complicated enough.
Sun May 29 the Moon conjuncts Jupiter in Aries. May the month end with as much good luck as it began, if not with more. Remember your personal ambitions and aspirations. Go for it.
Mon May 30 the Moon conjuncts Mars in Taurus in the morning. Enjoy an energetic, productive day. That evening, the Moon conjuncts Venus in Taurus. Relax and enjoy yourself, recharging your batteries for tomorrow.
Tue May 31 the Moon conjuncts Mercury in Taurus, then goes void of course until late afternoon when we are given a few hours of the Moon in Gemini. This is a great way to end the month, leaving us with the feeling of being in the middle of things, happy and ready to continue, continue, continue, to be continued.
The month of May has all the marks of a busy, productive month. All we have to do is take care of ourselves and show up to do the work we love. We have all the necessary stuff to get the job done. Most of it is inside our heads already, eager to get out into the world. Be patient with yourself, systematic, insistent on doing things nicely. Spring is a magical time when life can take over and things grow of their own. Feed and water profusely. Be stubbornly spectacular on a daily basis. Heads Up!
:
May Forecast
No comments for this entry yet...