by Kathy Watts on Nov.01, 2013, under Forecasts, Traditional Astrology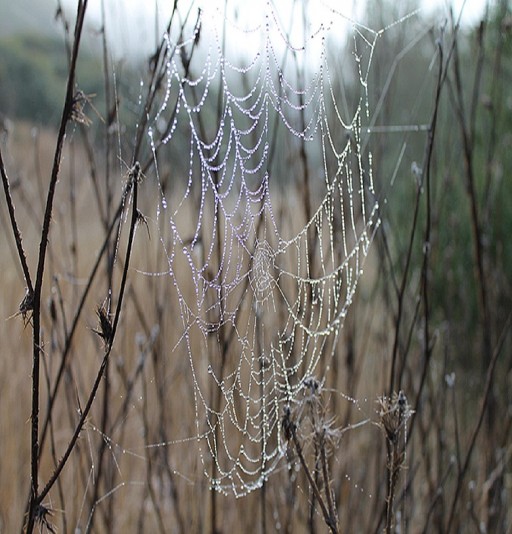 Welcome to the stormy, action-packed next-to-the-last month of the year,  November. We start on an agreeable Friday (the day of the week ruled by Venus) with the Moon in Libra (a sign ruled by Venus). Resolve to make this an agreeable, tactful, diplomatic, civilized month. Today the Sun conjuncts Mercury retrograde. This can help us be more careful (if not considerate) all month long, even after the retrograde period ends.
Sat Nov 02 the Moon moves into the sign of Scorpio as it approaches the Sun for the New Moon tomorrow. Heads Up. Late that night, the Moon conjuncts Mercury retrograde. Do what you can to inject more slack into your universe, and don't be too hard on anyone, especially yourself. Another Heads Up.
Sun Nov 03 has a busy early morning. For starters, those of us who have been on Daylight Savings Time are now permitted to return to Standard Time. In the early morning, we have the New Moon (and solar eclipse) at 11 Sco. Big Heads Up. If the degree 11 Sco is important in your natal chart, you might experience some personal hit from this, but  for most of us, it could simply be one of these consummately scary times when the outside world wants to get strange around us. Stay cool and together, and be fine. By the way, this New Moon/eclipse happens only four hours after that Moon-Mercury conjunction. Four hours after the New Moon, the Moon conjuncts Saturn in Scorpio. Another Heads Up. Actually, this might serve to cool and slow things down, but that doesn't mean we can relax. I suggest we all use this month to "make friends" with Scorpio and find constructive uses for the various challenges that may spring up out of nowhere.
Tue Nov 05 the Moon is in Sagittarius when Venus changes signs and moves out of Sagittarius to enter Capricorn. Beauty has a month-long chance to develop being practical as well as decorative.
Wed Nov 06 the Moon is void of course in Sagittarius when the Sun conjuncts Saturn in Scorpio. Heads Up. This day of the year often involves authority issues. If some outside authority doesn't come down to oppress you, someone might expect you to step up and act with authority. It's a good day to be responsible, respectful, and mature. Twenty-one minutes later the Moon conjuncts Venus. This can improve people's moods in countless ways. That evening, Jupiter goes stationary retrograde (in Cancer). Heads Up. You can make this a constructive time (especially at home) without slipping into an over-reliance on comfort food. Despite all this planetary activity, try to get some solid writing done.
Thu Nov 07 the Moon conjuncts Pluto in Capricorn. Take a deep breath, be glad that yesterday is over, and dig deep into your own work.
Sun Nov 10 the Moon is void of course in Aquarius when Mercury goes stationary direct. Heads Up, and don't let your guard down just yet. A stationary Mercury of any kind is a very strong Mercury. Don't get impatient or get ahead of yourself. The Aquarius Moon can help you take things less personally or seriously.
Wed Nov 13 the Moon is in Aries. We are enjoying a month of Wednesdays with the Moon in cardinal signs. If writer's block is a problem or your bag of ideas is getting low or stale, the Moon in cardinal signs can help. Today Neptune goes stationary direct. (It's been retrograde since early June, in case you wondered).  Perhaps more influential, if only for a few moments, today the Moon conjuncts Uranus. Let those writerly sparks fly!
Fri Nov 15 the Moon is mostly in Taurus. This afternoon, Venus conjuncts Pluto in Capricorn. Venus and Pluto together can be a high voltage, bizarre combination, but having it happen in Capricorn might help tone done the more  outrageous behavior. Perhaps it's a good day to write love conflicts, or those more erotic scenes that have been resisting being expressed well.
Sun Nov 17 we have the Full Moon at 25 Tau. Heads  Up, and make it good. The upcoming lunar month can be rich, in all the material senses, so be careful what you ask for. This afternoon, the Moon enters the sign of Gemini, giving us a writerly window of opportunity from now till early Wednesday morning. Make this good, too. Ask a lot of yourself, and then deliver and feel great about it.
Mon Nov 18 yes, the Moon is still in Gemini. Why waste it? If writing is not working out, you can still network, research, and interview.
Wed Nov 20 in the early hours the Moon moves out of Gemini and enters Cancer. Work may acquire more of a homey or domestic affinity. It's also the last day of the month that the Sun will spend in Scorpio. The last degree of any sign is often intense, and this goes extra for Scorpio. If you need to be hard-nosed, persistent, even recalcitrant, this day is for you. Heads Up. Tomorrow the world may be radically different, bigger, brighter, and louder.
Thu Nov 21 the Moon is in Cancer when the Sun shifts out of Scorpio and enters Sagittarius. The Sun has moved from a watery Mars-ruled sign and into a fire sign ruled by Jupiter. Both the fire and the bigness of Jupiter makes the Sun much more comfortable. Take a deep breath, indulge in a relaxing sigh of relief, maybe a pleasant warm drink, and be on your guard all the next month to not get carried away with it all. It's a tough order, I know. Heads Up.
Mon Nov 25 the Moon enters Virgo early in the day. That evening, Mercury conjuncts Saturn.  Heads Up. Mercury and Saturn can do great things together, but they may not necessarily be kind or compassionate. The Virgo Moon may help direct attention towards correcting past mistakes, or improving on past performances.
Wed Nov 27 the Moon conjuncts Mars in Virgo and then goes void of course. This could be another invitation to revisit or edit some previous work, reevaluate some previous or project, or even tweak some daily routine so it works better for you.  Regardless, it should be an energetic day with more than average accomplishments.
Whew. This has been one plugged in, busy month with very little downtime. Take seriously those opportunities to take a deep breath and luxuriate in a massive sigh of relief. Getting through this month is really no more challenging that most months, but it might feel more intense because so much of it is in Scorpio. If you've been looking for reasons to be more serious about your own work, this is your time. You don't have to use a death grip on anything or anyone, but the sheer thought crossing your mind will be sensed and, hopefully, respected.
Don't be intimidated by anything this month. Just step up and do your best. Then at the end of the month, look back on how incredibly good it all turned out. Because you can sculpt it that way, and make it happen. Go for it. Heads Up!
:Astrological Almanac, astrology, Fall Forecast, Heads Up!, Kathy Watts, November 2013 Forecast, Traditional Astrology
No comments for this entry yet...