by Kathy Watts on Apr.01, 2015, under Forecasts, Traditional Astrology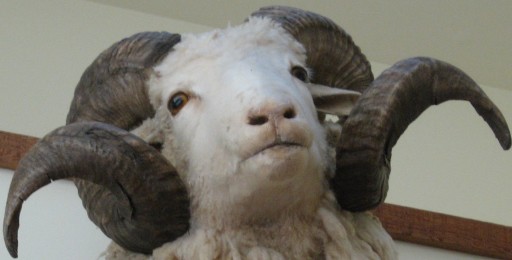 Heads Up!
The Writer's Astrological Almanac
April 2015
(times are PDT)
April starts on Wednesday (Mercury's day of the week). It may be April Fool's Day, but we like a good joke as much as anyone. We can make this a month of great progress and great fun. Things can be taken too seriously for only so long.
Wed Apr 01 the Moon is in Virgo all day, good for editing and detail work of all sorts. In the very early morning, the Moon is in opposition to Neptune. We don't have to spend the day deceiving ourselves.
Thu Apr 02 the Moon is in Virgo all day again, making a trine with Venus about 2 am. Sweet dreams. About three hours later Mercury makes a trine with Saturn. Wake with sharp critical faculties. Five hours more (10:20 am) and the Sun trines Jupiter. Feel lucky, write lucky, but don't read it right away. Let it simmer.
Sat Apr 04 the Moon in Libra makes a friendly trine with Jupiter at 1:31 am. More sweet dreams. Three and a half hours later, at 5:06 am, we have the Full Moon at 14 Aries. Heads Up. Make this a lunar month of fire and passion for your own stuff. You know that it's good. This is also a lunar eclipse. Heads Up. If 14 Aries is an important degree in your natal chart, this might be an emotionally bumpy ride. Regardless, cruise through it and be grateful for the grist for your mill. It's also the first night of Passover.
Sun Apr 05 the Moon is in Libra when the Sun squares Pluto in the morning. It may be a day of surprises and upsets. Heads Up. Four hours later, at 12:04 pm the Moon enters Scorpio. If you're not edgy, this could start it. In the evening, the Moon opposes Mars in Taurus. There are things you want to do but they may need to wait for tomorrow. Heads Up. Have a happy, eggy Easter.
Mon Apr 06 the Moon is in Scorpio all day. The Moon is trine Neptune at 5:05 am. Now that's active dreamtime. An hour and a half later, at 6:26 am, Mercury is trine Jupiter. Wake up with a zillion ideas. Wait, there's more. At 7:08 am is the zinger aspect of the day, Sun conjunct Uranus in Aries. Heads Up. The rest of the day could be one surprise after another. Go ahead and be shocking. Maybe keep it in your work. Shock value does have, ah, value.
Tue Apr 07 the Moon is still in Scorpio when Mercury squares Pluto at 5:07 pm. The work day could end with crazy news.
Wed Apr 08 the Moon is in Sagittarius all day. Mercury is conjunct Uranus, in Aries of course, at 5:20 am. If you're an early riser, be sharp and not accident-prone. At 6:30 am, the Moon is conjunct Saturn. This could make you more careful, and not a bad thing. In the late morning, at 9:57 am, Jupiter turns stationary direct. Heads Up, hopefully in a good way. If you forgot that Jupiter was retrograde, well it's over now and we get to see Jupiter glide through the second half of Leo all over again. In the evening, the Moon trines Jupiter. There are lots of things to be happy about.
Thu Apr 09 the Moon is in Sagittarius all day and it is a day of trines. At 5:17 am the Moon trines Uranus. Wake up out of a wild dream and write. At 9:40 am the Moon trines Mercury. Write more, and maybe hear good news back on some submissions. At 10:42 am, the Moon trines the Sun and goes void of course. Be upbeat and prolific the rest of the day. At night, 9:00 pm, the Sun is conjunct Mercury. Give the mind a rest and let intuition take over for a while.
Sat Apr 11 the Moon is in Capricorn when at 8:28 am Venus changes signs and enters writer-friendly Gemini. Heads Up. Words and story lines are about to get more beautiful and artistic. About an hour later, at 9:32 am, the Moon is conjunct Pluto. That can add some bite to anything squishy. Passover ends today.
Sun Apr 12 the Moon is in Aquarius when it trines Venus at 1:08 am. Think clearly and for a bigger audience. It's the Orthodox Easter.
Tue Apr 14 the Moon is in Pisces when Mercury changes signs, leaving Aries and entering Taurus at 3:51 pm. Thoughts become more practical and perhaps a bit slower. That's fine. In the evening, at 9:25 pm, Venus makes an opposition to Saturn. An old fondness may come under fresh scrutiny.
Wed Apr 15 the Moon is in Pisces all day. We are getting a month of Wednesdays with the Moon in mutable signs. Don't let people eat all your time, but don't tune them out. They're all potential characters, are they not?
Thu Apr 16 the Moon is in Aries when it makes a trine with Saturn at 8:30 pm. Feel energetic, even though it's evening. Soon thereafter, at 8:56 pm, Pluto goes stationary retrograde. Pluto spends a lot of time retrograde, but it doesn't hurt to mention. No Heads Up, though. We have only two planets retrograde right now but they're both heavy hitters – Saturn and Pluto. Okay, so maybe a mild Heads Up.
Fri Apr 17 the Moon is in Aries all day. Do what you can to stay out of trouble and arguments. (Good for writing conflict, though.) At 5:29 pm Mars in Aries is square Jupiter in Leo. Is that enough fire for you? If not, at 5:36 pm the Moon conjuncts Uranus in Aries. Heads Up. Everybody is going to be feeling contrary if not antagonistic, or at least mischievous. It's also the day before the New Moon. Now that is definitely Heads Up. Just be safe all day, okay?
Sat Apr 18 we have the New Moon at 28Aries. Heads Up. This is at 11:57 am. The weekend should get more social and fun after the Moon enters Taurus at 2:31 pm.
Sun Apr 19 the Moon is in Taurus all day. At 12:12 am, Mercury is sextile Neptune. It's active dreamtime. At 6:12 am the Moon is conjunct Mercury. Feelings may perk up and become actual words. Write them down. At 1:39 pm, the Moon is conjunct Mars. Feel busy and be busy. This is the last day of the year that the Sun spends in Aries. Tomorrow the world may seem a bit slower, more serious, sweeter and more comfortable. But not more relaxed, and probably less accommodating. Heads Up.
Mon Apr 20 the Moon is in Taurus when the Sun moves out of Aries and enters the sign of Taurus the Bull. Heads Up. This is at 2:24 am. Look forward to a month of solid if slow progress. Fourteen hours later, at 4:28 pm, the Moon enters Gemini. Heads Up. Let the mercurial, writer-friendly behavior begin! Be prolific, too! At 9:15 pm, Mercury is square Jupiter. This won't slow you down, but it may make you less gushy and less artistically self-indulgent.
Tue Apr 21 the Moon is in Gemini all day. Write! Read! Network! All that. At 12:53 pm the Moon is conjunct Venus. Your words have extra charm. What do you want them to win for you? At 2:35 pm Mars is trine Pluto. Work hard and not even notice the effort.
Wed Apr 22 the Moon is in Gemini all day. Do good things. Mercury trines Pluto at 6:26 am. Something ordinary can be turned on its head and become shocking. Just a suggestion. At 11:41 Venus is sextile Jupiter. If you need a more gentle touch, this can provide it. At 4:03 pm Mercury is conjunct Mars. Heads Up. It may be hard to resist showing everything right away to everybody, and you know what a blunder that can be. At 9:25 pm the Moon bids farewell to Gemini and moves into its home sign Cancer. It can be a cozy homebody kind of night.
Sun Apr 26 the Moon is conjunct Jupiter in Leo at 8:04 am. It's a happy lucky day, no matter what tries to go wrong. At 2:31 pm Venus is sextile Uranus. Sometimes a mild shock or surprise is exactly what a person (or a story) needs.
Wed Apr 29 the Moon is in Virgo in all day. What good things you did with this position at the month's beginning, do more of it. What you didn't get to do, you can do now. Edit, fact-check, be simply and neatly correct and perfect.
Thu Apr 30 the Moon in Virgo is trine Mercury at 5:23 am and then goes void of course. You might wake up with a mental list of things you want to fix, change, or improve. The Moon has entered Libra when in the evening at 7:00 pm Mercury changes signs yet again. Mercury now leaves Taurus and enters its home sign of Gemini. What a great way for the next month to begin. Heads Up!
We have two eclipses and perhaps more Mars energy than any writer knows what to do with, but we will use it all. We may ask for more, too, but we'll have to wait for next month. Stay settled, organized, and don't fritter away any of this spark and fire on nervous craziness. Go for the flame and forget the smoke. Spring is blooming its head off, and that includes our creative spirit. Go for the glorious high life that is spilling over out of your work. Let the passionate creative season begin in earnest. Heads Up!
:April Forecast, Aries, Astrology Forecast, Kathy Watts, Ram
No comments for this entry yet...