by Kathy Watts on Aug.08, 2016, under Forecasts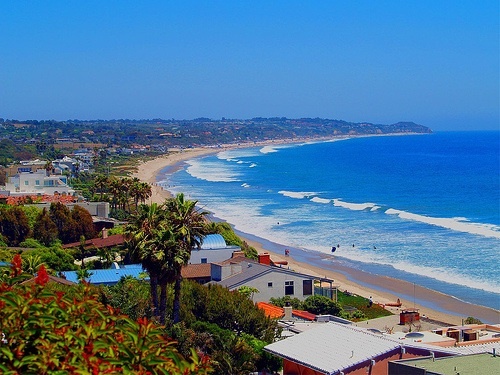 (all times are PDT)
August starts on a Monday with the Moon in Cancer until the evening. Feelings are high but they may also be tender. It's also the day before the New Moon in Leo. Heads Up!
Tue Aug 02 the Moon is very dark in Leo when Mars changes signs, leaves Scorpio and enters Sagittarius. About two hours later is the New Moon at 10 Leo. Things should really brighten up now. Don't let anything get you down.
Wed Aug 03 the Moon is in Leo all day. Write like the champion you are. In the evening the Moon conjoins Venus in Leo and then goes void of course. Don't worry about making anything look or sound better. Do that later.
Thu Aug 04 the Moon conjoins Mercury in Virgo at 1:43 am. Want to take a closer look at what you did yesterday? Go ahead but don't be harsh. At night at 9:57 pm the Moon opposes Neptune. You can change your opinion about something but don't act on it until tomorrow.
Fri Aug 05 the Moon is in Virgo when Venus changes signs and enters Virgo. Aesthetics remain refined but details matter more. Think little pearl buttons, all buttoned down. About twelve hours later the Moon conjoins Jupiter in Virgo and goes void of course. You may not feel that you're doing enough, but that's just the big picture talking. Stay on track, do little things, but maybe more of them.
Sat Aug 06 the Moon is in agreeable Libra when Venus squares Mars. Most people don' know what they want to do. Don't push yourself to make choices for the sake of choosing, either.
Wed Aug 10 the Moon is in Scorpio all day. That almost qualifies as a heads up for me. At 4:25 pm Mercury trines Pluto. Go ahead; change your mind. Just don't destroy anything just yet.
Thu Aug 11 the Moon conjoins Mars in Sagittarius. Work with enthusiasm, and don't feel compelled to show everything to everyone.
Fri Aug 12 the Moon conjoins Saturn in Sagittarius. Saturn is especially strong now, almost stationary. The retrograde period that started back in late March is about to end. Heads Up.
Sat Aug 13 the Moon is in Sagittarius when Saturn goes stationary direct. Heads Up. At least Saturn is a guest in the house of Jupiter and that serves to take a bit of an edge off the severity, for good or ill. However, Saturn is serious wherever it is. Be serious (but not grim) about where you are, too.
Mon Aug 15 the Moon conjoins Pluto in Capricorn at 2:04 am. Hang in there. The day may mellow. At 7:45 pm the Moon trines Jupiter and goes void of course. Maybe wake from a disturbed sleep but ease into a brighter, big-hearted kind of day. Write what you know and don't look back.
Wed Aug 17 the Moon is Aquarius all day. We are getting a month of Wednesdays with the Moon in Fixed signs. You know what you really want to work on. And you know what you want to see out there in the world.
Thu Aug 18 is the Full Moon at 25 Aqu at 2:27 am. And, the Moon goes void of course until it enters Pisces that night at 9:34 pm. Have a clear vision and plan for the day, and let yourself drift off into vague happy land come evening.
Fri Aug 19 the Moon conjoins Neptune in Pisces. It won't matter if people disappoint your or how many rejection emails you get today. Your dreams and ideals remain intact.
Sat Aug 20 the Moon in late Pisces opposes Mercury at 3:41 am. Maybe listen more and chatter less. You could hear some great inspiring stuff. The Moon enters Aries at 12:18 pm. That can perk up the rest of the weekend.
Sun Aug 21 the Aries Moon makes a trine with Mars at 2:09 am. Then it makes a trine with Saturn at 4:43 am. You can see where this is leading us. Heads Up and have a pleasant productive day. It's also the last day of the year that the Sun spends at home in Leo. Tomorrow the world may be less golden and mischievous. It will still be a beautiful world.
Mon Aug 22 the Moon is in Aries when Mercury and Jupiter conjoin in Virgo. Heads Up for more ideas and projects than a mere mortal can manage. At 9:38 am the Sun leaves Leo and enters Virgo. Heads Up. The party's over and it's time to clean up. On the bright side, think how nice and neat your workspace is becoming. At 2:19 the Moon leaves flaming Aries and enters Taurus. Work snacks improve, too.
Wed Aug 24 the Moon is in Taurus when at 4:26 am Mars and Saturn conjoin in Sagittarius. Heads Up. Be strict, and ambitious, and do some great work. At 4:40 pm the Moon leaves Taurus and enters the more playful and creative Gemini. Maybe the party isn't over quite yet. Make the most of this boost of mercurial energy and write your little heart out between now and Friday evening. Heads Up, yes!
Thu Aug 25 the Moon is in Gemini when at 11:56 pm Mars is square Neptune. That brilliant idea you had while falling asleep may have some problems with it when the morning sun rises. Not all magic works perfectly in the first draft. It's still magic.
Fri Aug 26 the Moon leaves Gemini and enters Cancer at 8:06 pm. Well, that was fun. Did you get a lot done?
Sat Aug 27 the Moon is in Cancer when Venus and Jupiter conjoin in Virgo. Write that gorgeous love scene, or experience one in real life. It is the weekend, after all.
Sun Aug 28 the Moon is void of course in Cancer when Mercury and Venus conjoin in Virgo at 11:32 pm. Cleverness and charm can do great things, when sincere and not at cross purposes.
Mon Aug 29 the Moon is in Leo when Venus changes signs, leaves Virgo and goes to her nocturnal home sign Libra. The party is definitely not over. Outline that romance novel, or write the ballroom scene in your historical novel. It's also the day before Mercury goes retrograde in Virgo. Virgo is still the place to be, especially if you're Mercury, Heads Up. I don't know about you, but Mercury retrograde in Virgo is prime editing season. Heads Up.
Tue Aug 30 the Moon is in Leo when Mercury becomes stationary retrograde at 6:04 am. Mercury is in the very powerful last degree, 29 Vir, and preparing to backtrack through half the sign. Get yourself organized and spread out those outlines.
Wed Aug 31 the Moon is in Leo all day. More importantly, it's also the day before the New Moon (which will be a Solar Eclipse). Heads Up for a safe exit from this month and a safe entry in the next one.
It's quite the writerly month with so much Virgo and Mercury involvement. Stay patient and organized. If it feels like Mercury is retrograde the entire month, so what? That can be a good thing. Take care of your personal effects, your transportation and communication gadgets, and don't lose your keys or your glasses.
The outside world will continue to have its crazy moments, the craziest possibly before the August 24 Mars-Saturn conjunction in Sagittarius. Be safe and let the outside world flip out to its heart's content. You have better things to do. These days, if you're writing political thrillers you are certainly not lacking for material.
Be bold, self-empowered, confident, and calm. Write on! Heads Up!
:August Forecast, Kathy Watts, Sun in Leo, Virgo Venus
No comments for this entry yet...