by Kathy Watts on May.05, 2014, under Forecasts, Traditional Astrology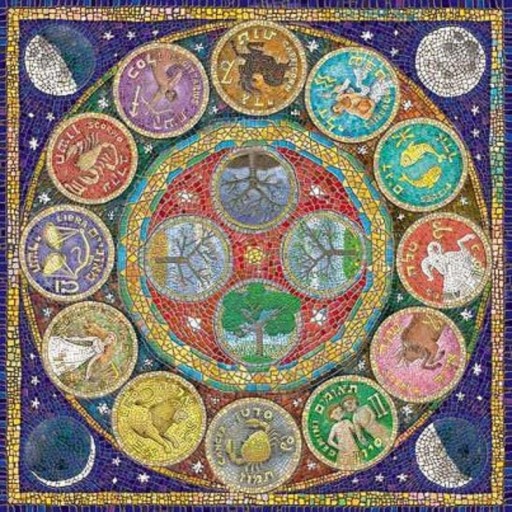 May 2014
Welcome to May! Hopefully spring has found us all and the long blackberry winter is over. May 1 is Thursday (Jupiter's day of the week) with the Moon in Gemini. A Moon trine Mars brings us an extra boost of constructive energy that we can take with us through the whole month. Starting the month with the Moon in Gemini is not shabby. It suggests an active mind all month long.
Fri May 02 the Moon is void of course in Gemini when Mercury opposes Saturn. Critical powers are sharp; make them constructive. Half an hour later, Venus changes signs, leaves watery Pisces and enters the fire of Aries. Let your sense of beauty blaze forth! Late that night, the Moon enters cozy but passionate Cancer. Cuddle up to a warm weekend.
Sat May 03 the Moon is in Cancer when the Sun makes a trine with Pluto. Surprising things can happen, but they'll be more bizarre than troublesome.
Sun May 04 the Moon in Cancer opposes Pluto in the depths of night. Sleep through any paranoia. Two hours later the Moon squares Uranus. This does not have disturb your dreams. Two and a half hours after that, the Moon conjuncts Jupiter. This can brighten any morning. In the afternoon, the Moon trines Saturn. It can be a bright, constructive day.
Wed May 07 the Moon is void of course in Leo when Mercury changes signs, leaves Taurus and enters its home sign of Gemini. Let those mental sparks fly. Write with flash!
Sat May 10 the Moon is in Libra when the Sun opposes Saturn. Question, and respect authority, if only because that authority could also be you. (Now there's a useful and interesting character dilemma.)
Sun May 11 is an action-packed day. The Moon is in Libra when Venus opposes Mars. Prettiness and passion sometimes need a negotiator. Two hours later the Moon conjuncts Mars. How active can you be before becoming aggressive? Thirteen minutes later, the Moon opposes Venus. Acts of civility can be genuine, too. An hour later, Mercury squares Neptune. Sometimes the magic works, and sometimes it doesn't. We've barely made it to dawn, so far, so I hope you've been sleeping well. In the afternoon, the Moon opposes Uranus. Wild surprises can sometimes be fun. Four hours later, the Moon squares Jupiter. Luck and bribes may not solve everything. Happy Mother's day in the USA.
Mon May 12 the Moon is void of course in Libra when Mercury trines Mars. Listen to criticism, once, and don't be too secure in your own opinion. Later that night, the Moon enters Scorpio. Tomorrow may be a bit more serious.
Wed May 14 In the very early morning, the Moon in Scorpio trines Jupiter. Emotions may be strong, making it powerful day to write. Five hours later the Moon conjuncts Saturn (occults it, really). Respect your work, and yourself. Today is the Full Moon at 23 Sco. Make this a serious and sincere month. We're getting a month of Wednesdays with the Moon starting in a fixed sign and then shifting into a mutable sign. Don't let this get frustrating. Just go with the flow.
Thu May 15 the Moon is in Sagittarius all day. In the afternoon, Mercury sextiles Venus. You can smooth out a rough scene, or verbally solve some real world people problem. Two and a half hours later, Mercury trines Uranus. The slightly off-beat come be really handy sometimes. Now guess what's next? Yes! Thirty-two whole minutes later, Venus conjuncts Uranus. Can you say 'crazy love?'
Sat May 17 the Moon conjuncts Pluto in Capricorn. Where else? Take a deep breath and make this a productive, calm, quiet day. Capricorn and its ruler Saturn aren't fond of too much noise and excitement.
Sun May 18 the Moon in Capricorn opposes Jupiter. Pay at least as much attention to others as to yourself. Heck, one of them might be a writer, too. Today is the thirty-fourth anniversary of the eruption of Mt. St. Helens. Today is also the last day of Mars retrograde. A profoundly slow Mars is a very strong Mars. Maybe a good day to choose a big work that needs a big outline. Heads Up.
Mon May 19 the Moon is in Aquarius when Mars goes stationary direct. Heads Up. With the Moon and Mars both in air signs, it's a good day for mental pursuits. It's also the last day this year that the Sun spends in the sign of Taurus the Bull. Tomorrow the world will be faster, perkier, and maybe less focused (unless you strive to the contrary). Heads Up.
Tue May 20 the Moon is void of course in Aquarius when the Sun leaves Taurus and moves into the sign of Gemini the Twins. For the next month, the Sun will be a guest in the house of Mercury. We can all get a lot done this month, assuming that we can sit still and be quiet long enough. It may be a good month to slap on the headphones or pop in the ear bud and crank up some favorite writing music. Heads Up in the best of ways.
Wed May 21 the Moon conjuncts Neptune in Pisces. Have you ever tried to transcribe a dream? Good luck. Poetry can work well today.
Sat May 24 the Moon is in Aries all day. In the late morning, Jupiter makes a trine with Saturn. This can be a beneficial if not dramatic kind of Heads Up. Don't under-rate it. An hour later, the Moon conjuncts Uranus. Surprise yourself and steal some writing time. Or, eavesdrop (as some writers will) and turn up a gem of an idea or line of dialog taken from real life.
Sun May 25 the Moon conjuncts Venus in Aries. Put on that war paint (or sun screen) and dazzle. About two hours later, the Moon makes a sextile with Mercury and then goes void of course. Hopefully this has been an energetic and constructive day of good fun.
Tue May 27 the Moon enters Gemini in the late evening. Until early Friday morning, we have both the Sun and Moon in Gemini. Do something good with this! Don't get too rambunctious, though. As you may expect, it's also the day before the New Moon. Heads Up to be careful tomorrow in the ways that matter to you.
Wed May 28 the Moon is in Gemini all day long. So write! In the early morning Mercury makes a sextile with Venus. Be productive and be in a good mood all day. Midafternoon we get the New Moon at 07 Gem. Start something that you find engaging and different. Be impulsive about it. You don't have to explain. In the evening, Venus moves out of Aries and into her own home sign of Taurus the Bull. Fancy dress, fancy food, fancy words.
Thu May 29 the Moon is in Gemini all day. In the very early morning, Mercury leaves Gemini and moves into the sign of Cancer. This can get emotionally intense, so let's say Heads Up. Write something heartfelt, maybe patriotic or political. Feel free to burn it before showing anyone. This is as much for your blood pressure as it is for the masses.
Fri May 30 the Moon enters Cancer in the morning and promptly conjuncts Mercury an hour and a half later. You can do something pretty (and pretty amazing) with this.
Sat May 31 the Moon is in Cancer when the Sun trines Mars. This can be a bit like a Sun trine Pluto, so let's say Heads Up. Be ready for anything, including the best. At the end of day, the Moon conjuncts Jupiter, then goes void of course. It's a sort of sweet way to end the month.
For all the confusion and conflicting demands and deadlines (or lack thereof), this is quite a benevolent month, providing more energy than it saps up. You don't have to come out of this month feeling drained or unaccomplished. You will have a lot to show for your time, even if you don't see it yourself. We often are not the best judges of our own work. Take your place in the dance of the Sun in Taurus and Gemini, and enjoy every single day. There are rewards and acts of kindness surrounding you and your work. You are not alone even as you sit in your closet of choice and write. Don't get paranoid, now, but really, you are never alone. We have each other. We are all persistent in our work and none of us are going away. Some of us write simply because no one can stop us. And that may prove to be the best reason in the end.
Have an outrageously lively colorful gloriously productive and happy month. It's all yours. Heads Up!
:Astrological Almanac Taurus, astrology, Kathy Watts, May Forecast, Spring Forecast
No comments for this entry yet...