by Kathy Watts on Apr.28, 2016, under Forecasts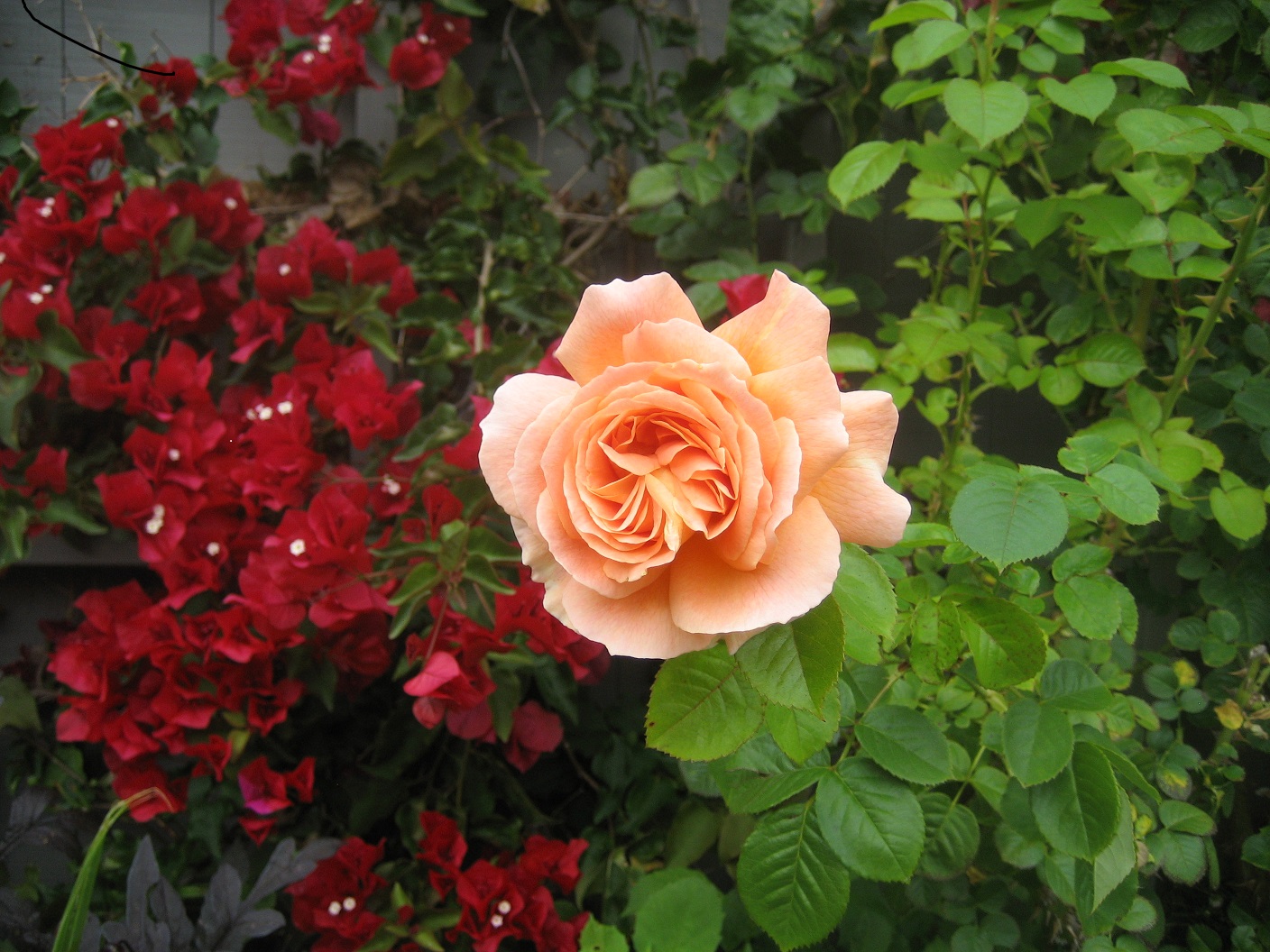 Heads Up!
The Writer's Astrological Almanac
by Kathy Watts
April 2016
(times are PDT)
Spring has most definitely sprung, no matter what the  weather is! April starts on a Friday, the day of the week  for Venus, so make this a month of love, inside and out. If nothing else, love what you do. Don't let a daily grind take the magic out of it for you.
Fri Apr 1 the Moon spends most of the day in Capricorn, making a sextile with Venus and then going void of course until entering Aquarius in the evening. Have a productive day, then lighten up.
Mon Apr 4 the Moon conjoins Neptune in Pisces. Pick a piece of a dream project and refine it. Keep it to yourself for now.
Tue Apr 5 the Moon is still in Pisces when the Sun trines Saturn. Heads Up in a good way. Work on a difficult project and get support. Forty-one minutes later, at 9:50 am, Venus changes signs and enters Aries. Your efforts become more beautiful and more realistic. Two hours later the Moon conjoins the asteroid Chiron in Pisces. Make those little changes and learn from them. At 4:09 pm Mercury changes signs, leaves Aries and enters Taurus. Ideas may slow down but progress won't. At 11:46 pm the Moon enters Aries. Heads up for ambitious if restless dreams.
Wed Apr 6 the Moon conjoins Venus in Aries. Just being able to work is lovely. In the afternoon, the Sun makes a square with Pluto. You can handle it. And, it's the day before the New Moon. Take extra precautions and play it safe. Heads Up.
Thu Apr 7 the Moon is in Aries all day. The New Moon at 18 Ari occurs at 4:24 am. This lunar month is all about your own stuff. Don't get petty about any of it. At 7:56 am the Moon conjoins Uranus and goes void of course until entering Taurus at 11:10 pm. Heads Up. You may think you're spinning your wheels all day, but you're getting things done.
Fri Apr 8 the Moon conjoins Mercury in Taurus. Be clever about the most mundane things. Write slowly but with charm.
Sat Apr 9 the Moon is in Taurus when the Sun conjoins Uranus in Aries. Heads Up. This only happens once a year and strangeness often ensues. Be happy for the Moon in Taurus and don't get too excited about anything. Later, at 10:59 pm, the Moon changes signs and enters the gloriously creative, curious, and communicative sign of Gemini. We have from now until the end of Monday to make the most of our artistic, writerly urges. (The Sun, of course, is still in Aries so it's still all about you at some level. Do what yanks your chain but be practical and safe, too.)
Tue Apr 12 the Moon leaves Gemini and enters Cancer at 1:07 am. Rest well, knowing that you've accomplished a lot. At 2:40 am Mercury is sextile Neptune, maybe bringing some extra magical inspiration. That afternoon at 12:16 pm Venus is trine Mars. Heads Up. The Moon is in Cancer, remember. Get emotional about what you're doing. Write that romance scene now. Keep it sweet. You can make it sizzle later (like, in the next scene).
Wed Apr 13 the Moon is in Cancer all day. Keep the word count up and caloric intake from snacks under control.
Thu Apr 14 the Moon is in Leo when Mercury trines Jupiter. Both planets are in Earth signs. You can get a lot done today. Think big.
Sun Apr 17 the Moon is in Virgo when Mars turns stationary retrograde at 5:14 am. Heads Up. Your motivation isn't grinding to a halt; it's slowing down and getting in better focus. In the evening at 8:04 pm the Moon conjoins Jupiter. Feel good about everything you're doing.
Mon Apr 18 the Moon is in Virgo all day. Pluto goes stationary retrograde at 12:04 am. Big course corrections could be fewer and further apart, for good or ill. The Moon trines Mercury at 5:29 am and goes void of course. It's a very active, busy mind from the very beginning of the day. At 7:37 am Venus trines Saturn. This can slow down and sweeten an otherwise hyper, busy  morning. It's also the last day that the Sun spends in fiery Aries. Tomorrow the world may seem slower, steadier, and more predictable. Heads Up.
Tue Apr 19 the Moon is in Libra when the Sun changes signs and enters the sign of Taurus the Bull. Heads Up. This can be an especially good month for getting work done, if your patience holds out. Be stubborn about it. For the next month the Sun is a guest in the house of Venus. So, it can be more fun, too.
Wed Apr 20 the Moon is in Libra all day. Work through or around any obstacles or threats to your schedule. You can maneuver people to willingly cooperate with you. We're having a month of Wednesdays with the Moon in Cardinal signs. Have you started anything new yet?
Thu Apr 21 the Moon is in Libra most of the day, which is good and bad since it's mostly in the Via Combusta. Don't be lured out of your previously scheduled work program. At 5:17 pm the Moon enters Scorpio and at 10:24 pm we have Full Moon at 02 Sco. If you sometimes feel as though getting your work done is a life or death matter, you don't need to apologize.
Fri Apr 22 the Moon is in Scorpio when Venus conjoins Uranus in Aries. Heads Up. Love can bring the biggest surprises. Maybe start something new that you really love. You don't need to finish it in one sitting. Happy Earth Day!
Sun Apr 24 the Moon conjoins Mars retrograde in Sagittarius. Heads Up. If it's been a rock'n'roll busy social weekend, it'll slow down soon.
Mon Apr 25 the Moon conjoins Saturn in Sagittarius. Heads Up. Take refuge in your work, and understand that it's for a huge audience.
Wed Apr 27 the Moon is in Capricorn all day. That's good for getting work done, especially with the Sun now in Taurus. Be methodical and give yourself credit for your achievements, even if it's simply successfully returning a difficult phone call. Don't rush anything. Today is the day before Mercury begins its second retrograde period of the year. Take normal precautions, and maybe stock up on tea, coffee, and or snacks. It's another Mercury retrograde in an Earth sign. Prepare to work. Heads Up.
Thu Apr 28 the Moon is in diligent Capricorn when Mercury goes stationary retrograde in Taurus. Heads Up. This persists until May 22, so settle in to a slower, more deliberate pace. Make back-ups and don't misplace your phone or car keys.
Fri Apr 29 the Moon is still in Capricorn when Venus changes signs, leaves Aries and joins Mercury and the Moon in the sign of Taurus. Heads Up. The beautiful is about to get intensified.
It's an incandescent month, full of fire and fantastic possibilities. The Sun and Venus move through Aries, always exciting while Uranus is there. Don't burn yourself out but do as much as you can of what you really want to see done. Is there a novel, short story, poem, article, or blog post almost finished? Wrap it up. Is there something daring that attracts but intimidates you? Go for it. Now. 
By the end of the month Mars and Mercury are both retrograde. You won't drive yourself over the cliff. Be brave, self-confident, and full of pride and affection for every single little word that didn't exist until you brought it into the world. Yes, YOU. Heads Up!
********
:Aries Forecast, Aries Ram, Kathy Watts, Mercury retrograde, Saturn and Mars in Sag, Spring, Sun in Aries, Venus in Aries
No comments for this entry yet...