by Kathy Watts on Dec.03, 2017, under Forecasts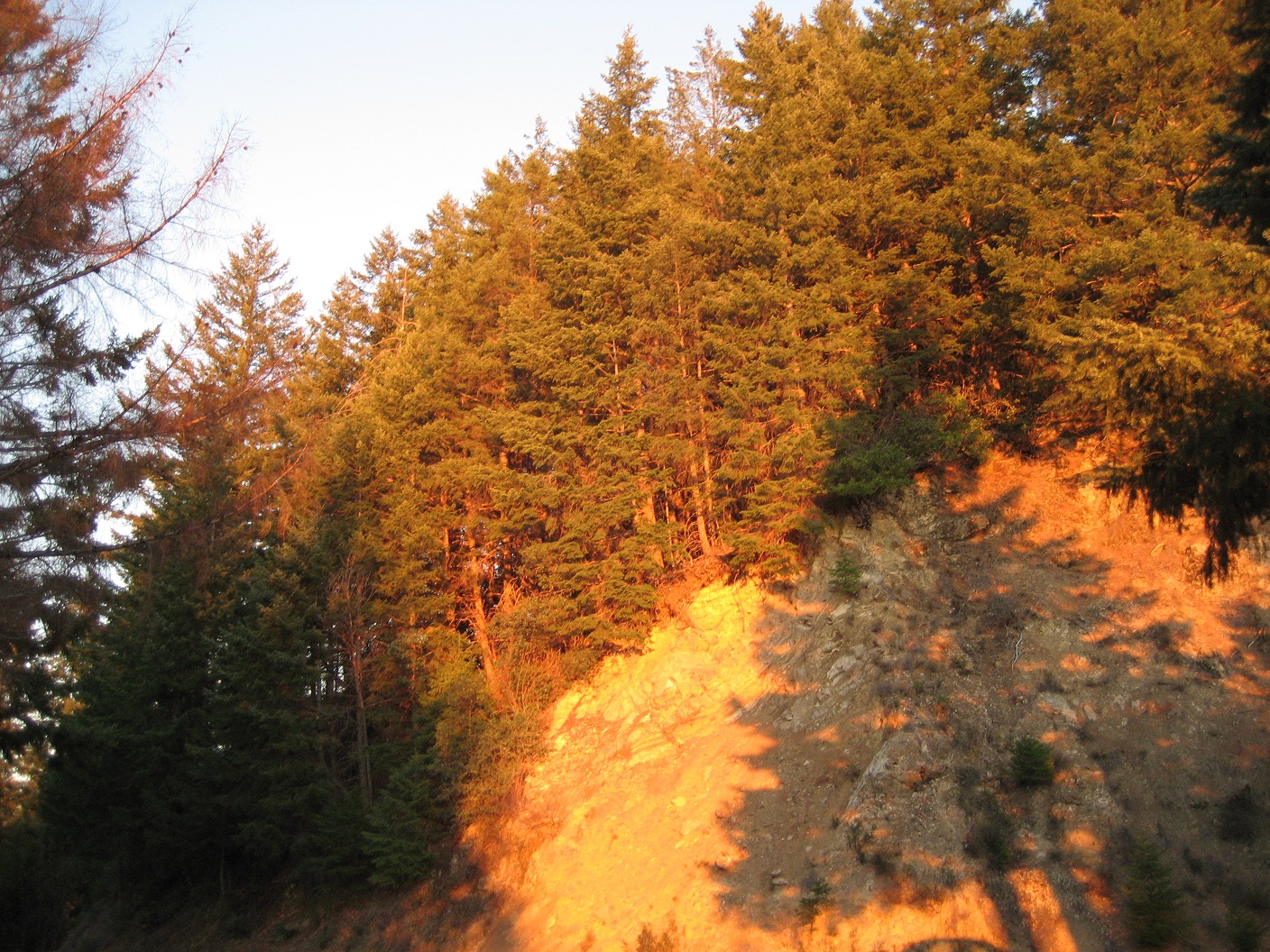 Heads Up!
The Writer's Astrological Almanac
December 2017
All times are PST.
December, the tenth month since spring, and for most of us the end of the year. Think, and act, like a boxer, and finish strong. The month is packed with Saturn and Capricorn, but there are plenty of other influences. The last Mercury retrograde of the year is in Sagittarius. The Full Moon in Gemini is a supermoon, bright and high in the sky. Buckle up for a month of wild swings high and low. Be happy that we start on a Friday, the day of the week ruled by Venus.
Fri Dec 01 the Moon is in Taurus all day, but don't get too comfy. Venus changes signs today, leaves stressful Scorpio and enters Sagittarius so no matter what happens, we can put a good face on it. However, Heads Up — Mars opposes Uranus at 2:05 am. Sleep through it. Hopefully the most fractious actions will have happened already. Also, it's the day before Mercury goes retrograde for the fourth and final time, in Sagittarius. Heads Up. What a way to start a month!
Sat Dec 02 the Moon leaves Taurus and moves into Gemini at 1:21 pm. We have from now until Monday afternoon to do our mercurial best, regardless of the Mercury retrograde that starts tonight at 11:34 pm. But you're ready for that, right? Heads Up.
Sun Dec 03 the Moon is in Gemini all day. What are you reading and writing? At 3:44 am the Sun squares Neptune. A dream could take a sharp turn. At 7:47 am we have the Full Moon at 11 Gem. Heads Up. This is one of the most powerful full moons of the year. What do you want to be working on? So do it!
Mon Dec 04 the Moon leaves Gemini and enters Cancer at 12:37 pm. Just in time for a well deserved lunch.
Wed Dec 06 the Moon is still in Cancer when Mercury retrograde conjoins Saturn in Sagittarius. Heads Up. It could be a good day for editing. At 7:58 am Mercury retrograde sextiles Mars. It's a busy morning. At 12:37 pm the Moon leaves Cancer and enters Leo. It could be a more fun afternoon and evening.
Fri Dec 08 the Moon in Leo is trine Mercury retrograde at 9:21 am. Feel good about whatever you're in the middle of doing. Make it fun. You deserve it. The Moon then trines Saturn at 12:50 pm. You can work carefully and still have a good time.
Sat Dec 9 the Moon is in Virgo when Mars changes signs, leaving Libra and entering Scorpio. Heads Up. Mars started out busy with its opposition to Uranus, and the planet is not going to let up. Put all that energy to positive use.
Sun Dec 10 The Moon is in Virgo when Mercury retrograde is trine Uranus at 1:29 am. Don't let a crazy idea steal your sleep. Write it down, turn over, and nod off again. Repeat as many times as needed.
Tue Dec 12 the Moon is in Libra all day. At 5:49 pm the Sun conjoins Mercury retrograde. Heads Up. If you need to get out and talk something through, go do it.
Wed Dec 13 the Moon conjoins Mars in Scorpio. Heads Up. You can get a lot done without anyone finding out and slowing you down. This is the first day of Hanukkah. It's also St. Lucy's Day.
Thu Dec 14 the Moon is in Scorpio all day. At 8:58 am the Moon conjoins Jupiter in Scorpio. This can be an extra lucky day if you have the right attitude.
Fri Dec 15 the Moon is still in Scorpio when Mercury retrograde conjoins Venus in Sagittarius. Take extra care with your words and see how easy it is to get extremely favorable responses.
Sat Dec 16 the Moon is in Sagittarius all day. The Sun trines Uranus at 3:28 am. You may wake up knowing exactly what you should be doing. It's also the day before the New Moon. Take all usual precautions and proceed. Heads Up. It's also Beethoven's birthday. Celebrate appropriately.
Sun Dec 17 a very dark Moon conjoins Mercury retrograde at 12:56 am. Heads Up. This does not have to mean dark thoughts. It could mean profoundly deep thoughts. The even darker Moon then conjoins Venus at 10:34 am. Deep unspoken desires won't be denied. At 10:30 pm we have the New Moon at 26 Sag. Lighten up, brighten up, and make the holiday season part of your work routine.
Mon Dec 18 the Moon conjoins Saturn in Sagittarius and then goes void of course. You can try to be serious, but it won't be easy. The Moon enters Capricorn at 5:33 am. Heads Up. This is the first ringing of the Capricorn bell. If you love your work and are sincere in what you do, this is the beginning of great things. Also, this is the last day that Saturn spends in Sagittarius. Heads Up. Saturn spends about two and half years in a sign. Today is Saturn's last hurrah in the expansive, party animal sign of Sagittarius. Prepare to see stuff get done.
Tue Dec 19 the Moon conjoins Pluto in Capricorn at 6:54 pm. If it was a tense day, the evening may be more relaxing. At 8:49 pm Saturn leaves Sagittarius and enters its home sign Capricorn. Heads Up.
Wed Dec 20 the Moon spends the morning and afternoon in Capricorn and enters Aquarius at 6:29 pm. Hanukkah ends today. Also, this is the last day that the Sun spends in Sagittarius. Heads Up. Tomorrow the world may seem more serious and practical.
Thu Dec 21 the Moon is in Aquarius all day. (Don't breathe too deep a sigh of relief about this not being Capricorn. Saturn is the traditional ruler of Aquarius, too.) At 8:28 am the Sun leaves Sagittarius and enters Capricorn. Heads Up. This is the Winter Solstice in the northern hemisphere, the Summer Solstice in the southern hemisphere. If curious to have a peek at the next three months, look at an ingress chart for today. In the northern hemisphere, it's the shortest day and the longest night. Some people consider the Winter Solstice, Yule, to be the start of the new year. What do you want to start? It's in your hands. At 1:08 pm the Sun conjoins Saturn in Capricorn. This must feel like a new year for Saturn as well. Heads up in the best of ways. Saturn can be tough, yes, but it can also be outrageously rewarding. Don't be afraid to be tough on yourself (within reason, of course).
Fri Dec 22 the Moon is in Aquarius all day. At 5:51 pm Mercury goes stationary direct. Heads Up. Mercury is still movlng slowly and is incredibly powerful. Think, speak, and write carefully. Don't fret over any of the tiny blunders of the last few weeks. No one remembers them anyway.
Sun Dec 24 the Moon is in Pisces all day. At 5:43 am the Moon conjoins Neptune in Pisces. The dreams now may be the sweetest of the night. At 9:26 pm, with the Moon void of course, Venus changes signs, leaves Sagittarius and enters Capricorn. Heads Up. Fewer wild and crazy social interactions can be a good thing.
Mon Dec 25 the Moon is void of course in Pisces when Venus conjoins Saturn. You can learn, and teach, a lot, with little effort. Be sincere and honest. At 4:27 pm the Moon enters Aries. It's Christmas.
Tue Dec 26 the Moon is in Aries all day. The Moon trines Mercury at 6:26 pm. You may not get much writing done, but people around you are brimming with inspiration, and maybe plot solutions. Kwanzaa starts today. It's also Boxing Day, and St. Stephen's Day.
Wed Dec 27 the Moon conjoins Uranus in Aries and then goes void of course. There's no point expecting the unexpected. That only ruins the fun. At 9:59 pm the Moon is void of course when Mars trines Neptune. Magic is in the air. If you're writing tonight, you may touch some of it. At 10:23 pm the Moon finally enters Taurus.
Sat Dec 30 the Moon enters Gemini at 12:31 am. Heads Up for a second shot at mercurial, creative energy. Tomorrow is New Years Eve. The Moon ends 2017 in Gemini. Beat that with a stick. Make the most of it.
Kiss 2017 goodbye and be grateful for all that you accomplished. It's a lot more than you realize. For some of us, once something is done, it ceases to exist because our little minds have already moved on to the next thing. That's in part a good thing but it deprives us of the satisfaction of having done it and done it well. That's not fair.
Respect yourself. Respect your work. Respect your time. Saturn is all about respect, in the end. And in the beginning. Step into the new year full of respect for our lives, our work, and the world in which these miracles happen. After all, these are ours and no one can take them away from us.
Heads Up!
:Heads Up!, Kathy Watts, Mars conjunct Jupiter, Mercury retrograde, Merry Christmas, Scorpio Mars
No comments for this entry yet...